Orders over $50 Ship Free *
We no longer offer Helle Fire Knife and have redirected you to the product we now carry in its place.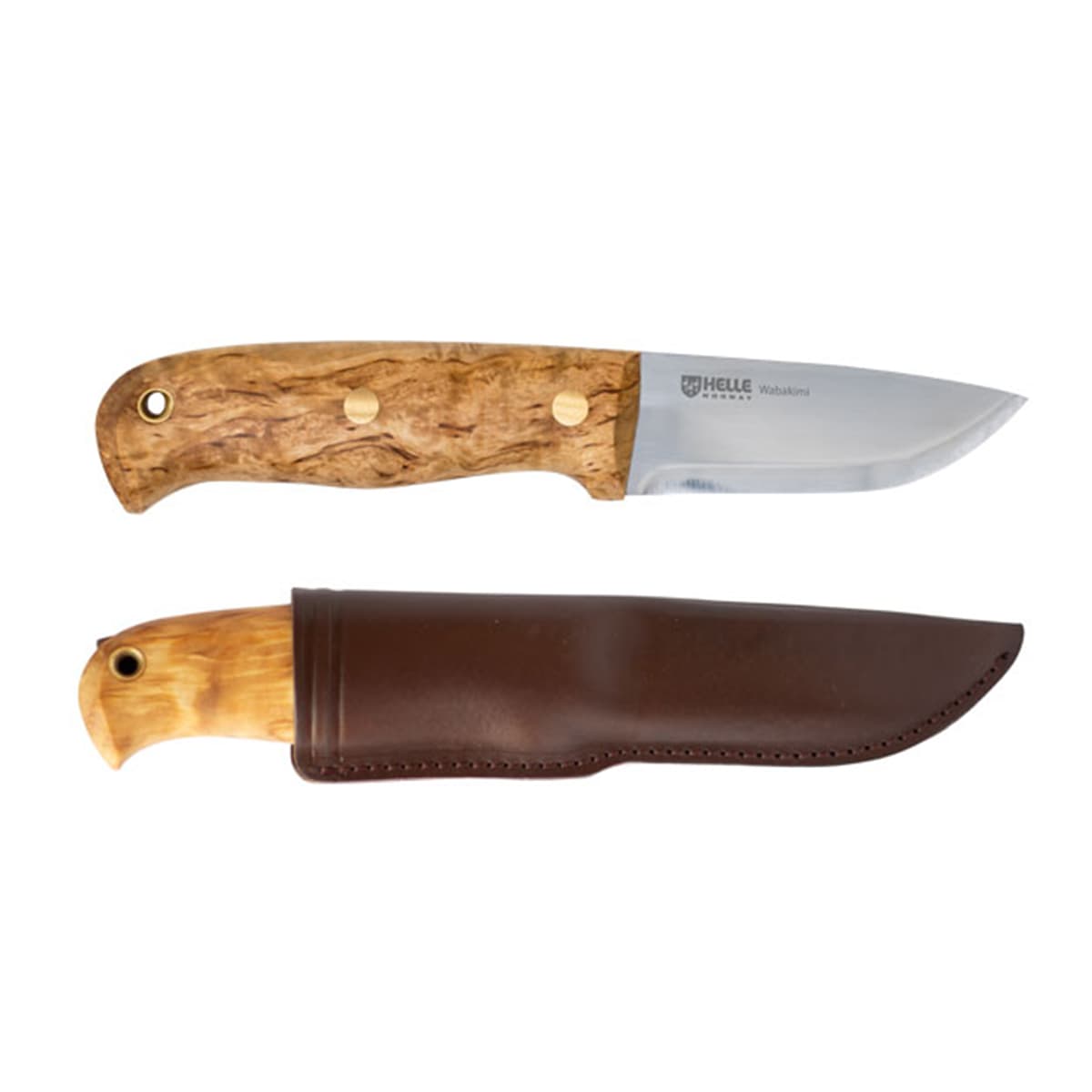 Helle Wabakimi Knife
The Helle Wabakimi is the third collaboration between "Surviviorman" Les Stroud and Helle. Featuring a full, hidden tang (like the Temagami), the Wabakimi sports a slightly smaller handle, and a wider, more swept blade of Helle triple laminate stainless steel.

Trusted Equipment

Fast, Free Shipping

5-Star Service
The Helle Wabakimi knife is best described as the love-child of a Helle Temagami, and Mandra knife. The handle is slightly smaller than the Temagami (best suited to medium sized hands, like the Helle Utvaer), and adopts the curved pommel and general lines of the Mandra. Like the Temagami, the Wabakimi sports a full, hidden tang (wood handle wraps under the tang) that is secured with riveted pins, and a third hollow pin that supports the use of a lanyard. The blade is Helle's laminate stainless, 84mm long, with a fairly wide, swept belly (good for skinning). Like all Helle knives, the Wabakimi comes with a vegetable tanned leather sheath, and a lifetime warranty.
Helle Wabakimi Specs:

Blade material: Triple laminated stainless steel
Blade thickness: 3 mm
Blade length: 84 mm
Handle material: Curly birch
Handle length: 117 mm
Overall length: 201 mm
Sheath material: Genuine vegetable tanned leather
Weight: 135 g
Made in Norway.
Specifications
SKU
200630
Brand
Helle
Frequently Bought Together