Orders over $50 Ship Free *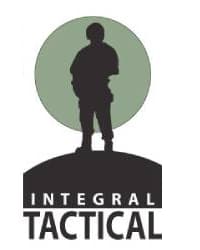 Integral Tactical
Integral Tactical makes military/tactical grade outdoor gear right here in Canada. When you need extreme gear that will protect you from the elements, regardless of weather, think Integral Tactical.
About Integral Tactical
Integral Tactical is a designer and manufacturer of specialized outdoor products which are sold direct to tactical and government customers. Integral Tactical have been in business since 1986 manufacturing the Integral Designs brand of sleep and shelter products for the mountaineering and backpacking market.
Specialized military and law enforcement personnel have equipment needs very similar to those of mountaineers and backpackers. Over the past 10 years this segment of our business has grown rapidly and led to the launch of the Integral Tactical brand in 2010.
Integral Tactical maintains the highest industry standards when it comes to choosing materials for their product designs. With over 22 years of experience in the manufacturing and outdoor gear industry, they know that a product is created not only from a great design but also state of the art fabrics that have been tested and proven. The materials we have chosen have been through a robust and lengthy gear testing process and Integral stands behind them.
MADE IN CANADA - All Integral Tactical products are proudly made in our own factory in Canada. Production runs are small and quality control is closely monitored.