Orders over $50 Ship Free *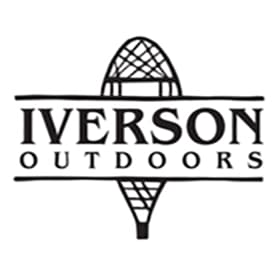 Iverson Outdoors
Iverson has been handcrafting traditional snowshoes and accessories for over 65 years in Michigan's upper peninsula, where it all started originally back in 1954. Dedicated to high quality, made to last 'shoes and to manufacturing in the US, Iverson snowshoes and bindings are "buy once, use for a lifetime" products.
About Iverson Outdoors
Made exclusively in Michigan's upper peninsula from only high quality materials, Iverson outdoor products are made to last and endure through years of snow, ice, and sleet. Originally started by Clarence Iverson back in 1954, Iverson Outdoors continues on his mission to bring well made, long lasting and functional snowshoes and accessories to winter activity lovers and enthusiasts world wide.