Orders over $50 Ship Free *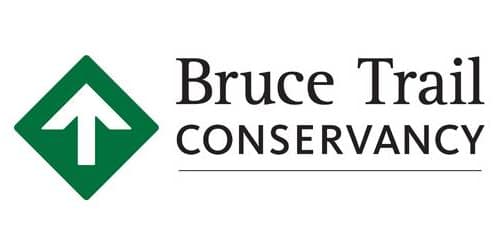 Bruce Trail Conservancy
The Bruce Trail Conservancy is responsible for maps and guides books for the Bruce Trail - a UNESCO World Biosphere Reserve.
About Bruce Trail Conservancy
The Bruce Conservancy is a membership based and volunteer driven charitable organization dedicated to the maintenance, promotion and care of a conservation corridor containing a public footpath along the Niagara Escarpment through the efforts of nine regional Bruce Trail Clubs. The Niagara Escarpment is a UNESCO World Biosphere Reserve that traces the ancient shoreline of a pre-glacial tropical sea. The diverse natural landscape today supports a variety of incredible ecosystems and is home to an outstanding assortment of flora and fauna including 36 species of reptiles and amphibians, 53 species of mammals, 90 species of fish, and more than 350 species of birds. Truly a natural wonder in the heart of Canada's most populous province, the Bruce Trail Conservancy's mission is to protect and promote this amazing and unique natural wonder.