Autumn Camp With Woolpower
Jack Nobre
|
October 23, 2021
|
Last Updated: October 25, 2021
Had the pleasure of wearing some of the many products from Woolpower during my Autumn camping trip in the Algonquin Park area as well as Pickerel river, I wore the Long sleeve Crewneck 200 the Cap 400 along with the long Johns and socks basically I was dressed from head to toes with Woolpower garments.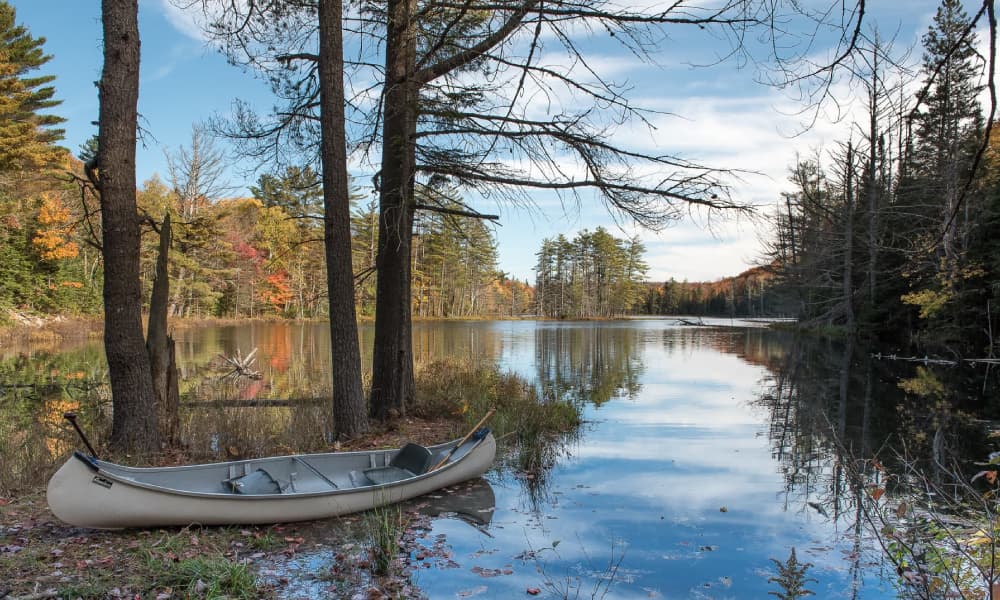 I must admit that the weather for October has been abnormally warm here in Ontario, Canada and that this was less than ideal weather conditions to test Woolpower cloths. My initial impression when comparing the Woolpower brand to other merino wool clothing that I own is how different the knitting is – it has a knitting construction that is circular also known as terry knit and this is where the genius of the insulative construction of this brand really shines. The Crewneck 200 is "weightless" it feels very light but yet it really provides warmth due to its circular knit it creates an "interior layer" that is in contact with the skin and its these circular loops that trap and regulate body heat. Merino Wool is the best choice for cold and wet environments as it does not hold water and is a breathable natural material.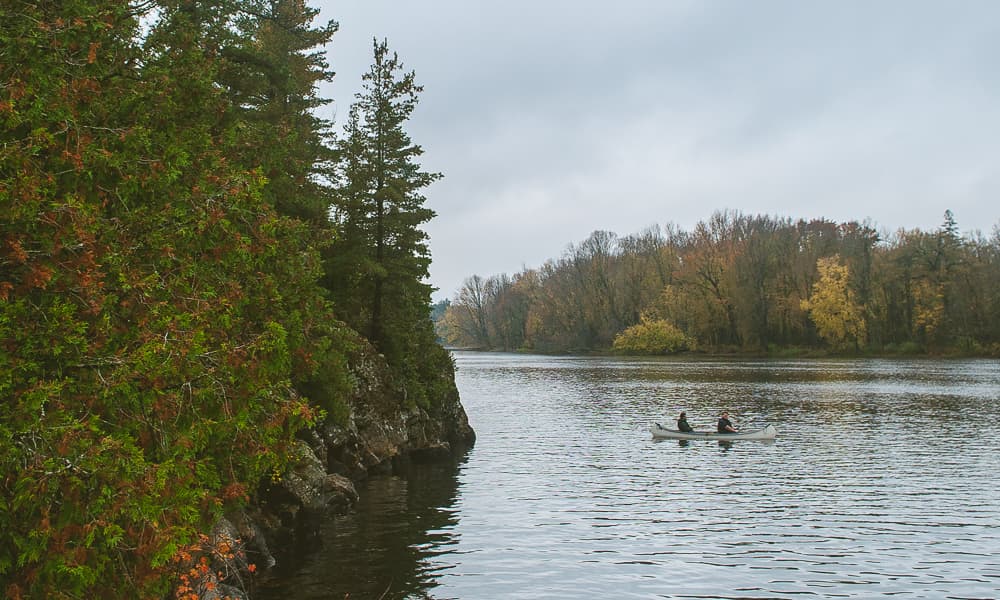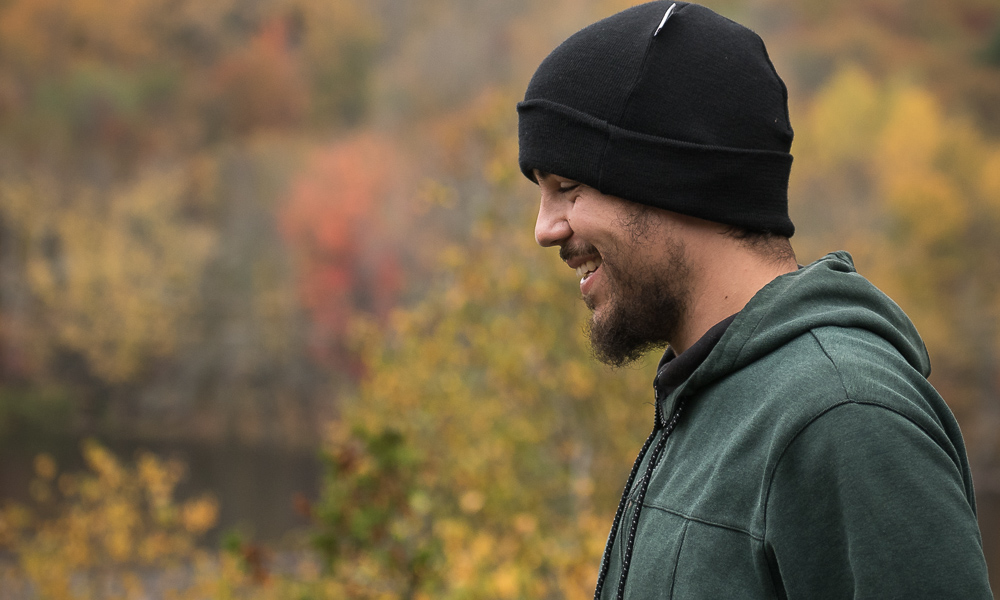 Initially my autumn camping trip was intended to be about camping for 3 days solo and capture all of the season's beauty with my new camera. Things changed on the 2nd day once I spoke to my wife and she was worried about my son and his friend as they hadn't reported in after leaving on a camping trip of their own. I roughly knew the area they intended to go camping and decided to change my plans to put my wife's heart at ease. Packed up my gear from the beautiful location in Kearney and drove 2 hours to get to the Pickerel River area that Jacob and his friend Cory were to go camping at. As a parent we always have some concerns and want to ensure that our "children" are safe.
When I found them they really did appear to be children (22 and 23 year old children) LOL. Both were soaking wet and wearing flip flops as if it was summer. They both had ponchos but of course they totally forgot they had them at the bottom of their packs.
Both were happy to see me, as I had the canoe and they wanted to go fishing, as they had no luck casting from the river shore. My son Jacob has been camping from the age of five, I considered him an experienced camper with a fair amount of knowledge of the outdoors. However on this trip his inner child was out as he tried to impress his friend Cory (new to all this). It was funny to see their rain shelter looking like a child's play ground. Of course I took charge and showed them how to set up a proper rain shelter. Their "skill" confidence was again restored and they were happy once again.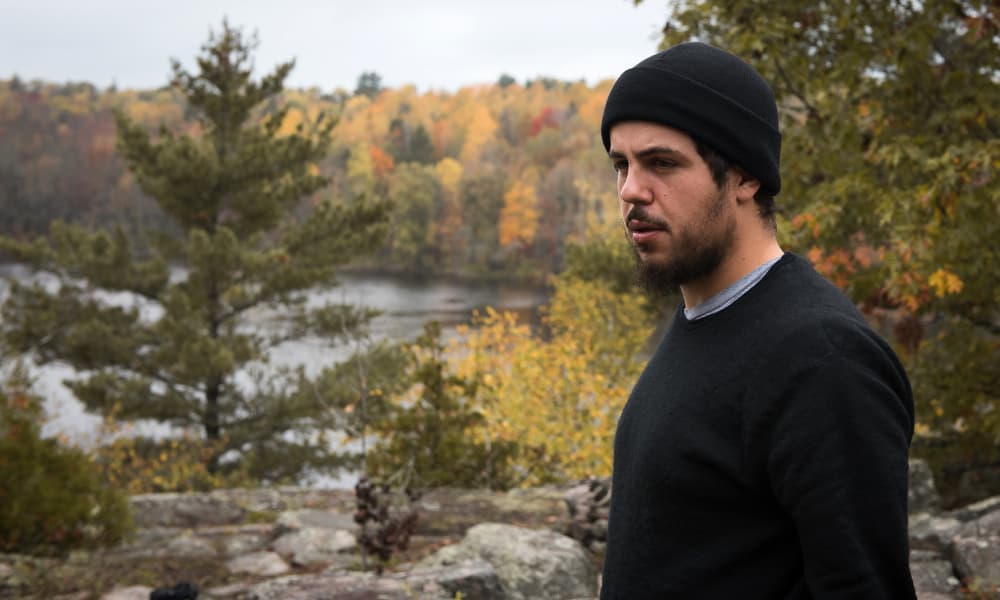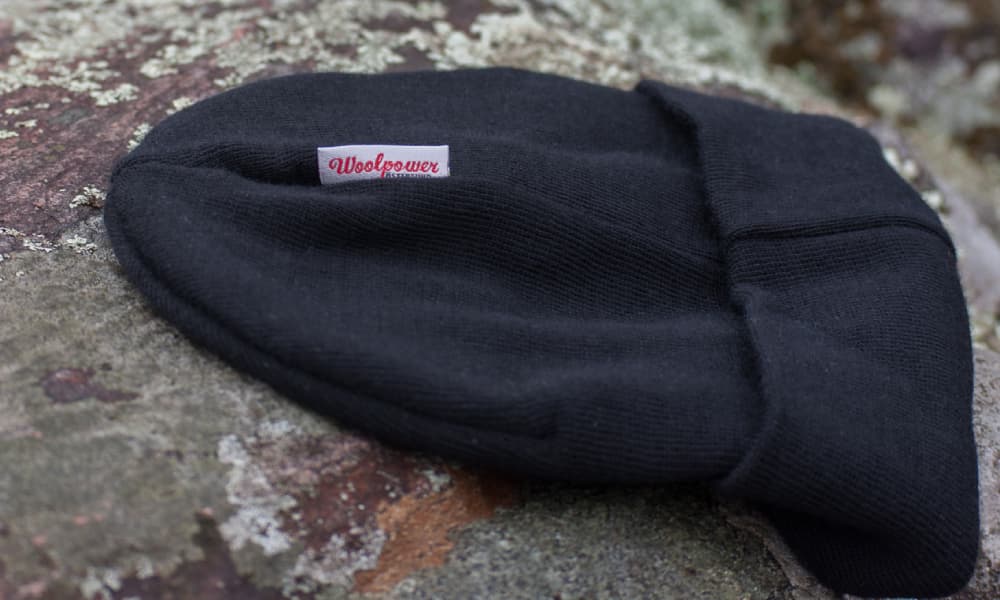 Jacob and Corey changed into their last dry clothing and pulled the ponchos from their packs and decided that rainy days are perfect for fishing (LOL). They grabbed their fishing gear and jumped into the canoe hoping to catch the biggest of fish. Within 30 minutes of launching, Corey's inexperience had them flipped and both ended up in the water, wet and laughing like 2 "children". Wet and with no worries in the world, "all part of the adventure Dad" Jacob replied. But again they are lucky as I tend to be prepared for most situations and had extra clothing with me.
I shared my Woolpower garments with my son Jacob and some other clothing with his friend. Jacob was immediately struck by how warm such a lightweight material could be (LOL, the river water was cold). We took a short hike up a trail to reach a lookout point that would overlook the river landscape below, Jacob wore the long sleeve crewneck as a mid-layer under a hoody jacket and the woolpower toque, however he found that on the hike he had to dress down and removed the jacket, leaving him with the Crewneck which was plenty warm for this October weather.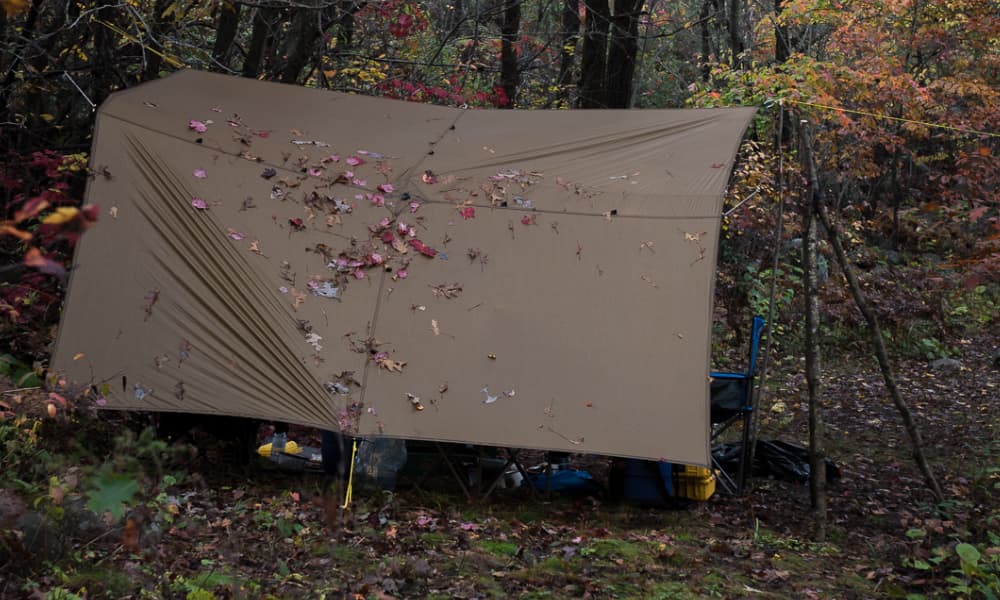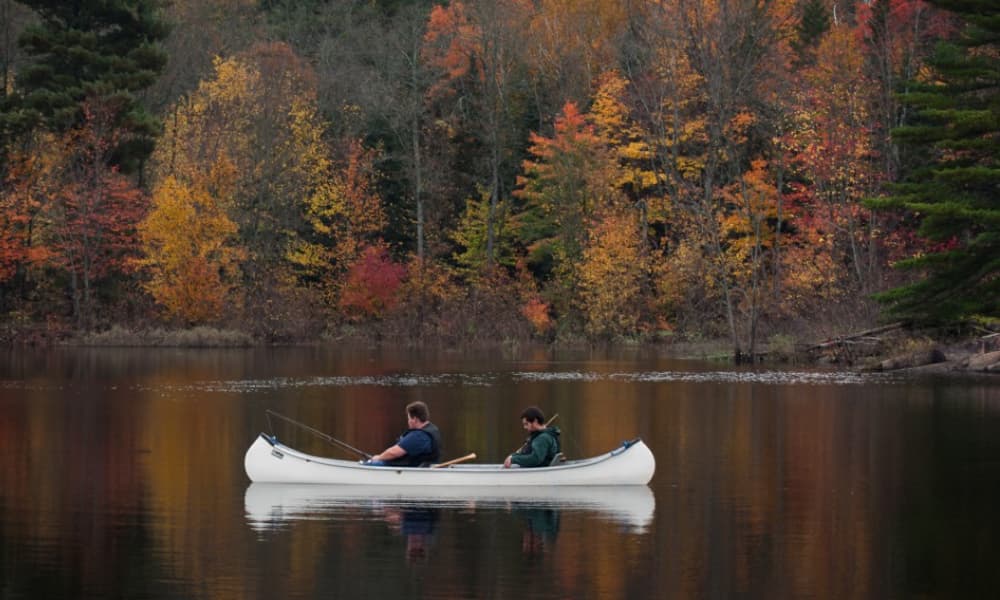 We had a great autumn camping trip with some wet and rainy periods, which is expected for this time of the year. I look forward to cooler and more seasonal temperatures this Fall/Winter seasons, I predict the Woolpower garments will be my choice of clothing for winter hikes this year and for many to come. Woolpower to me a is an ideal layer system that provides an outstanding warmth with the ability to thermoregulate in every changing weather conditions one faces in our outdoors adventures as well as our daily activities, walks, bike riding, etc. ... more layers for the colder days or less layers for the warmer ones. Regardless of how many layers, Woolpower allows the body to breathe and to wick moisture away, keeping one comfortable under most conditions.
PS. Jacob and Corey did not catch any fish during this trip. Both are still hopeful they will get one on the next trip.
Happy camping.
Yours truly, Jack Nobre
Jack Nobre
Jack is an outdoors enthusiast that has been camping and exploring Ontario's great outdoors for 30 years. Has camped in many of Ontario's provincial parks as well as exploring the backroads of our province crownland camping. He enjoys family camping trips as well as solo camping as he tries to access new backcountry camping grounds. Jack Is also an enthusiast photographer that enjoys photographing Canadas awesome landscapes. Camping and bushcraft are his passion, on his down time he is always planning the next outdoors adventure.