Filson Mackinaw Cruiser Jacket
Filson was a key outfitter for the mass of people heading to the Klondike Gold Rush, the name still to this day is synonymous with quality. Filson is still producing their core line of Mackinaw Cruiser coats made of heavy wool, in the USA. A classically styled coat that can hold its place over a hundred years later as a piece of rugged backcountry camping and outdoor adventure clothing.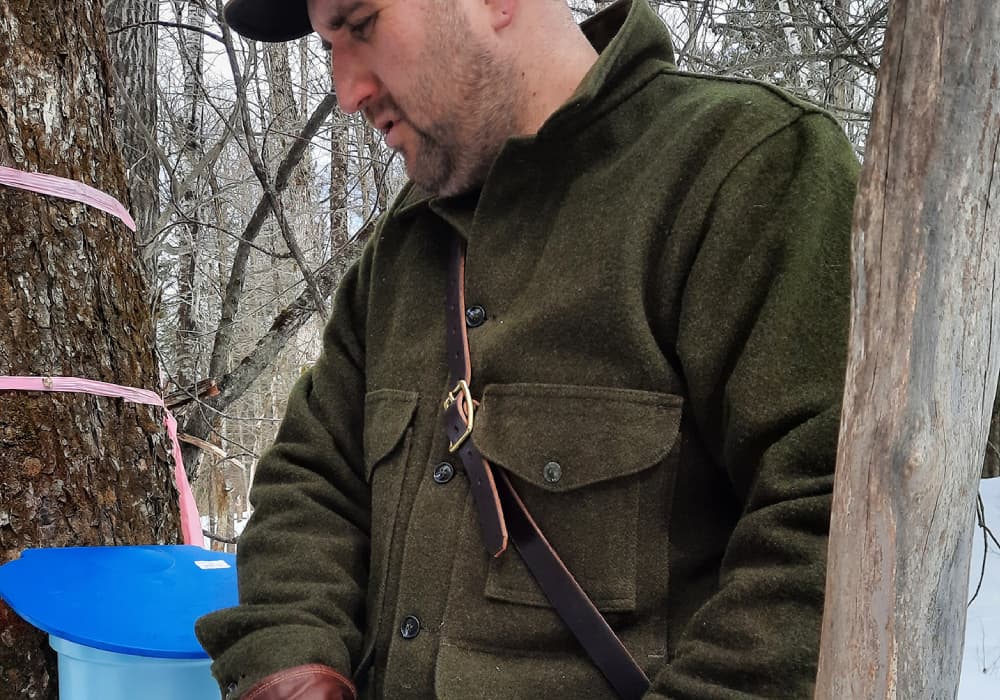 I have worn my Mackinaw for now 6 fall/winters, and it truly is built strong as oak. The 100% Virgin wool is a great weight that can be worn just over a shirt in the autumn and layer for the extreme cold of the Canadian Winters. In the deep cold, I will wear a Woolpower mid-layer full zip for an ultimate warmth durability.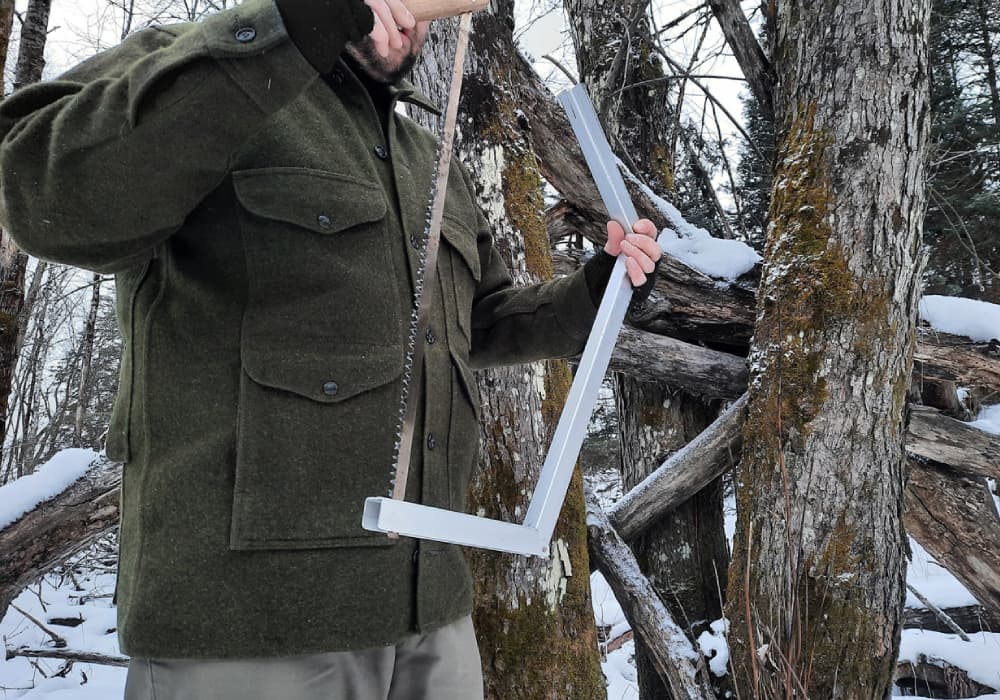 Over the years of use I have found that the game pocket built into the back of the coat is a perfect "side bag" for quick day hikes, and excursions. It's large enough to store some snacks or extra gloves, and even a map. Paired with the many pockets on the coat to begin with… you are set for storage. The styling of the Mackinaw is truly timeless, it pairs well with your outdoor gear, and even your jeans for a trip into the city, it really is a coat for all adventures. It also is a one fit for all body shapes. My partner loves the look of this coat on me and insists I wear it as much as possible!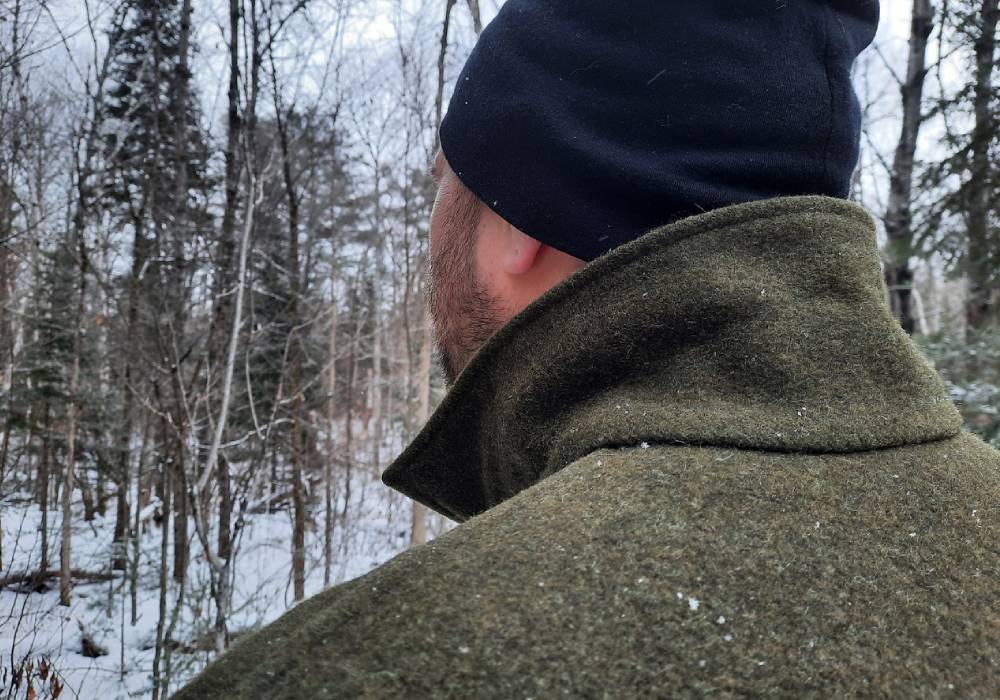 While it does have a generous collar to protect the back of your neck from blustery cold, I do find that you should still wear a scarf or neck gaiter as the front is similar to a dress shirt, in that buttoning it up fully can feel snug. I tend to leave the top button open and depend on that scarf or gaiter for front protection against the wind.
A small issue I have come across is that because it is 100% wool, snow can stick to this coat. If you fall or roll in the snow you will be covered, although the insulation capability of the wool surpasses any effect this snow would have, it is just a note to make and the majority of the snow brushed off with your hand. As well as it being a traditional coat, it lacks the stretch of modern technical fabrics, but sized correctly will leave you with more than an enough room to move freely and the length will cover you well when reaching above your head doing camp chores.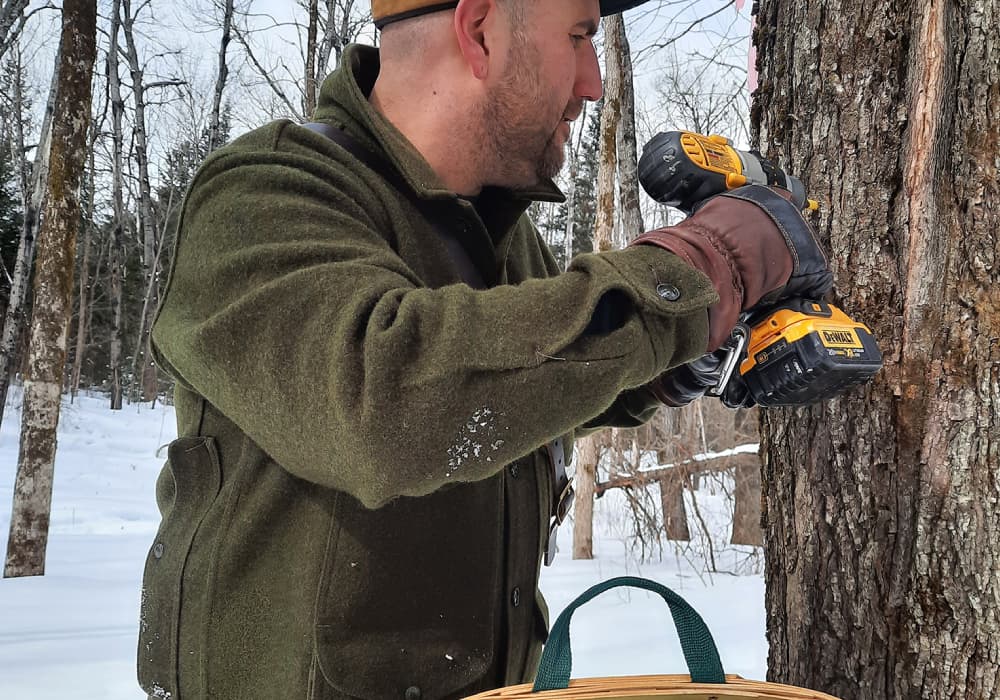 Filson's motto is "Might as well have the best", and the quality of craftsmanship and durability of their fabric stand true with Filson's core products. They will not let you down. They're versatile enough for layering and making up different systems for all sorts of environment and weather. I cannot recommend the Mackinaw Cruiser enough for anyone looking for coat to serve the cold seasons with stride and strength. The Mackinaw Cruiser truly is the epitome of an heirloom quality piece of gear to have in your pack.
Shop The Gear
Chris Adamiak
Chris' passion for the outdoors comes from his scout leader father. Having been on dozens of canoe trips from age 7, his love for the woods is deep. As a young adult time was split between paddling Ontario's parks and rivers like the Missinaibi up to James Bay, and writing a blog about traditional outdoor gear and adventures. Wanting to be closer to Algonquin park, Chris and his family took the leap and built a log home on 50 acres in Huntsville, Ontario. His time is now spent homeschooling, exploring in and around the park, woodworking, and collecting anything by Bill Mason.