Hestra Fält Guide Gloves: A Dependable Winter Glove For All Seasons
While outdoor adventuring, people depend on their hands as tools. Having a sturdy pair of gloves in my opinion, can make your hands even more dependable and efficient tools. A good glove takes the abuse you don't want your hands to take, like maintaining your campfire, gathering firewood, paddling, using your axe, and general camp chores. For gloves to have outstanding protection and dexterity, quality materials and superior craftsmanship are necessary. You want gloves that will last through all the "wear and tear" you can dish out for years.
A lot of campers and people who enjoy bushcraft have heard of the Hestra Fält Guide Gloves. They have become an iconic piece of equipment for the backcountry. These gloves, designed in collaboration with Swedish survival and bushcraft expert Lars Fält and top glove manufacturer Hestra, stand up like no other gloves that I have used. The gloves use an all leather construction with "proofed" goat hide and cowhide and a fantastic 100% wool liner.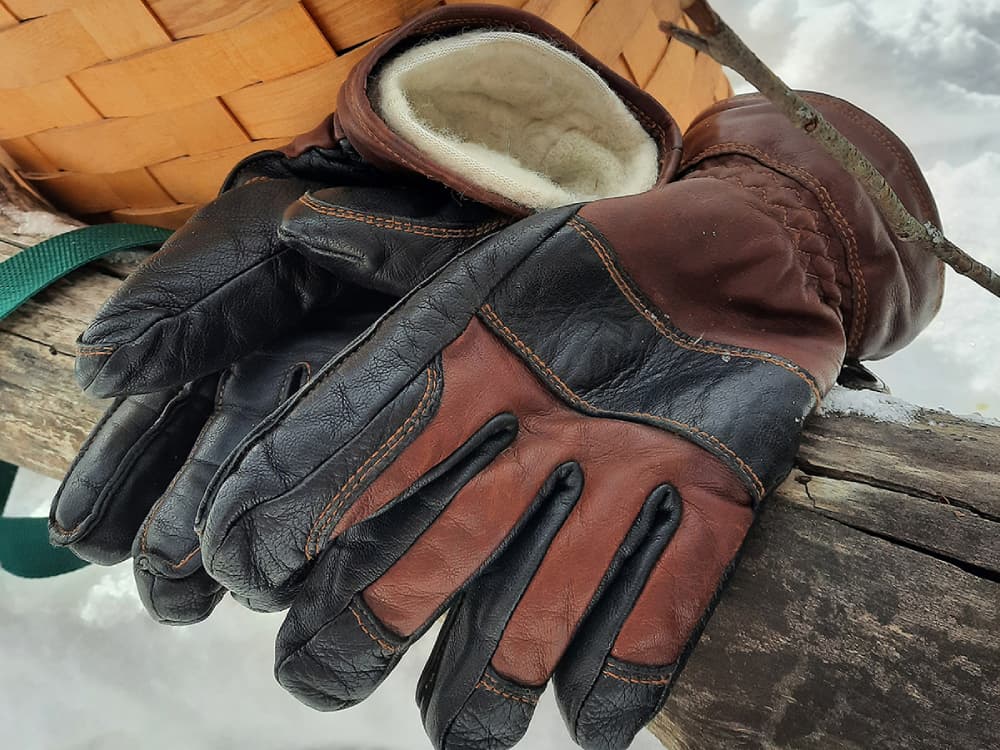 While you might have read plenty of reviews from people using these during trips in the cooler months (winter and fall), I decided to try them out for a year. I took them on autumn canoe trips, spring day excursions, and deep winter backcountry skiing trips, as well as used them exclusively as my general work gloves around the home and property. The wool liners are removable, which makes them perfect gloves for doing work during the warmer months, or even at the campsite to handle wood or hot items around the fire during the summer.
The proofed leather is very durable and did not wear excessively from using them while doing general yard work with shovels and rakes. They even made great riding gloves during the spring with the liners while riding my ATV hauling firewood from the bush for the season. The extra padding of the liner helped protect a bit more and being 100% wool kept the feeling of sweat at a minimum.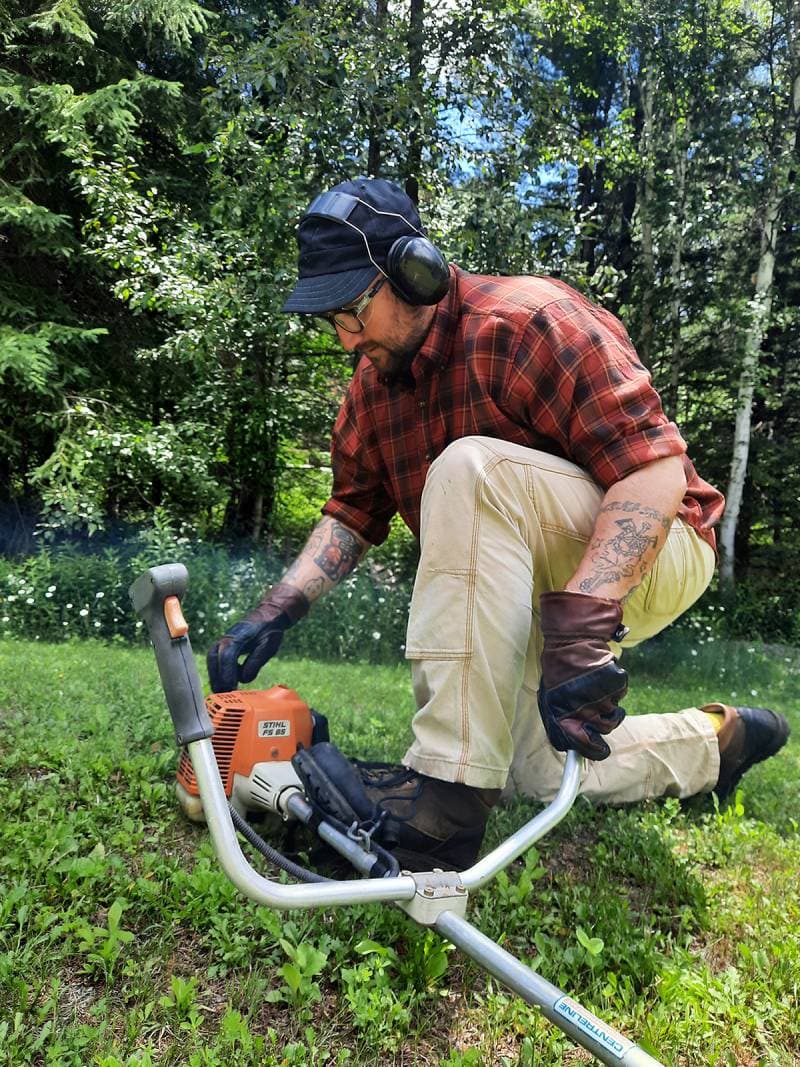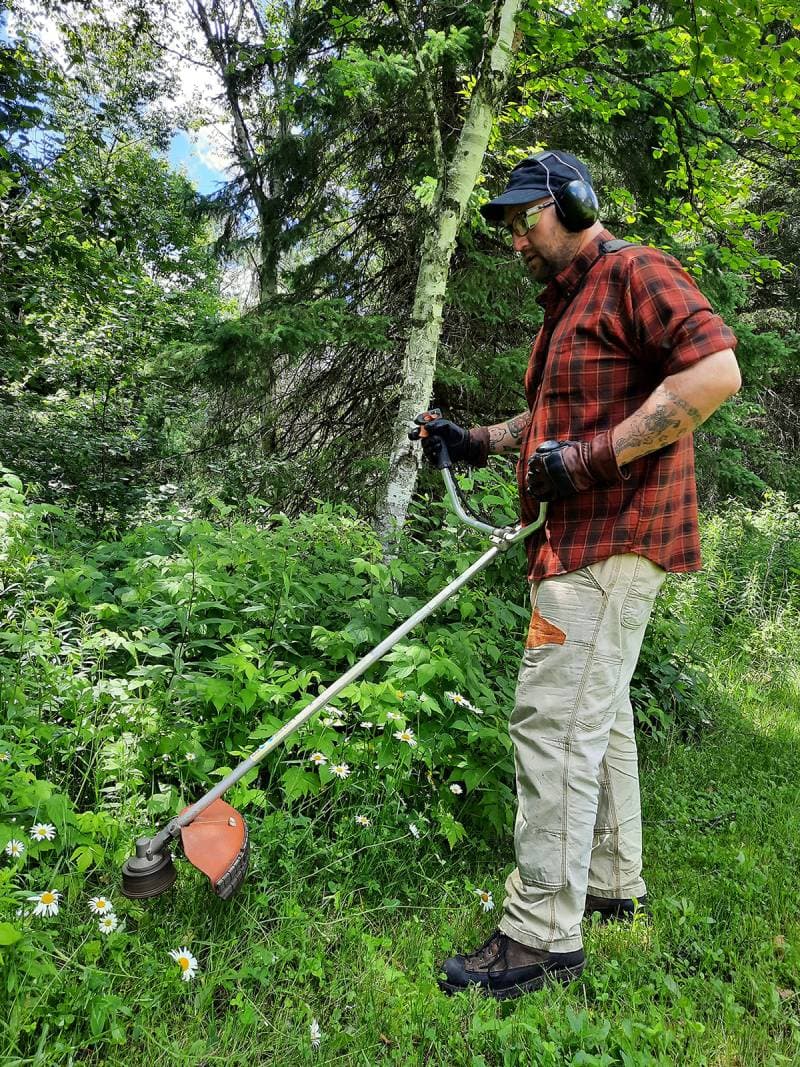 During the winter months, they were my go-to for snow management (snowblowing and shoveling), as the leather is grippy, and provided more dexterity that my other gloves, and the wool was warm enough to keep my digits warm while blowing snow at -30*c when they were not doing too much actual moving to generate heat.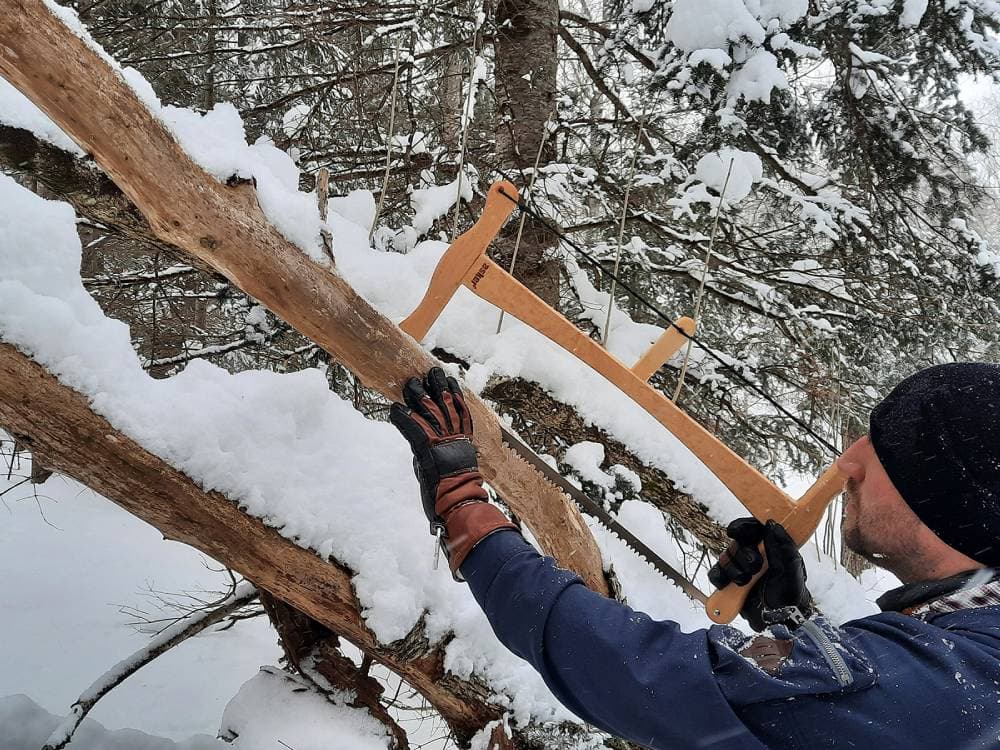 The gloves come with a small tube of dressing to reproof your gloves, and in 15 months of work I've put these things through I have only reproofed once. Reproofing could not have been simpler. All I did was put the gloves on, added a couple pea-sized drops of dressing to either side of the gloves, then just rubbing it in like you would hand lotion. The dressing was easy to spread and covered the gloves evenly. The gloves did feel extra tacky after putting the fresh dressing on, so I placed them by the wood stove to see if it would absorb more, which it did not. I am guessing because the leather is already proofed from Hestra. That being said the tackiness dissipated after a few uses outside, leaving behind a brilliant water repellent finish.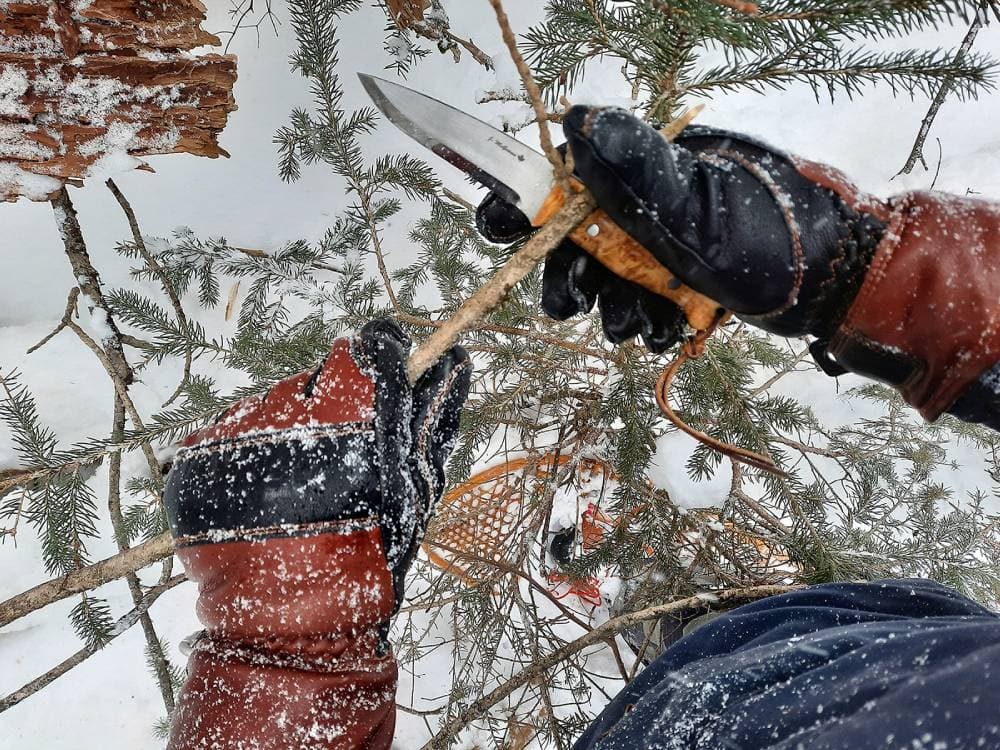 To be honest, I would have pegged the Hestra Fält gloves as just a winter bushcraft glove. That is where I see them mainly used through social media, however I have found that the gloves really "stepped up to the plate" as all around work gloves in any season. I feel that they are so versatile because of the great fit, quality materials, and the ability to take out the liner. Hestra's sizing, in my opinion, is "true to size". It might feel slightly looser once the liner is removed, but they still fit well enough for most jobs where you would wear an unlined glove. On another note, they will stretch a tad, since they are an all leather construction, just like a good pair of Boots.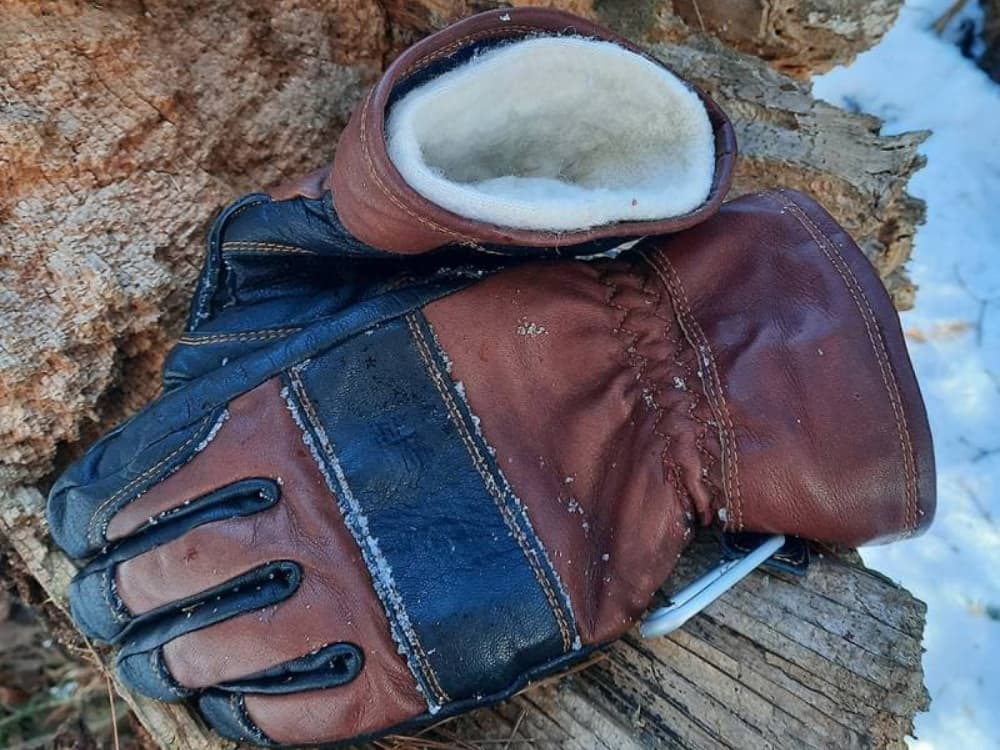 One last feature I used more than I thought I would, was the carabiner. The gloves have nice sized eyelets and a metal carabiner to attach your gloves to your belt loop or your pack. I found this to be so convenient compared to the cheap plastic hooks most gloves have today. It was very handy to be able to have the Guide Gloves at my side when I wanted, and they held on securely enough that I knew they were not going anywhere without a struggle.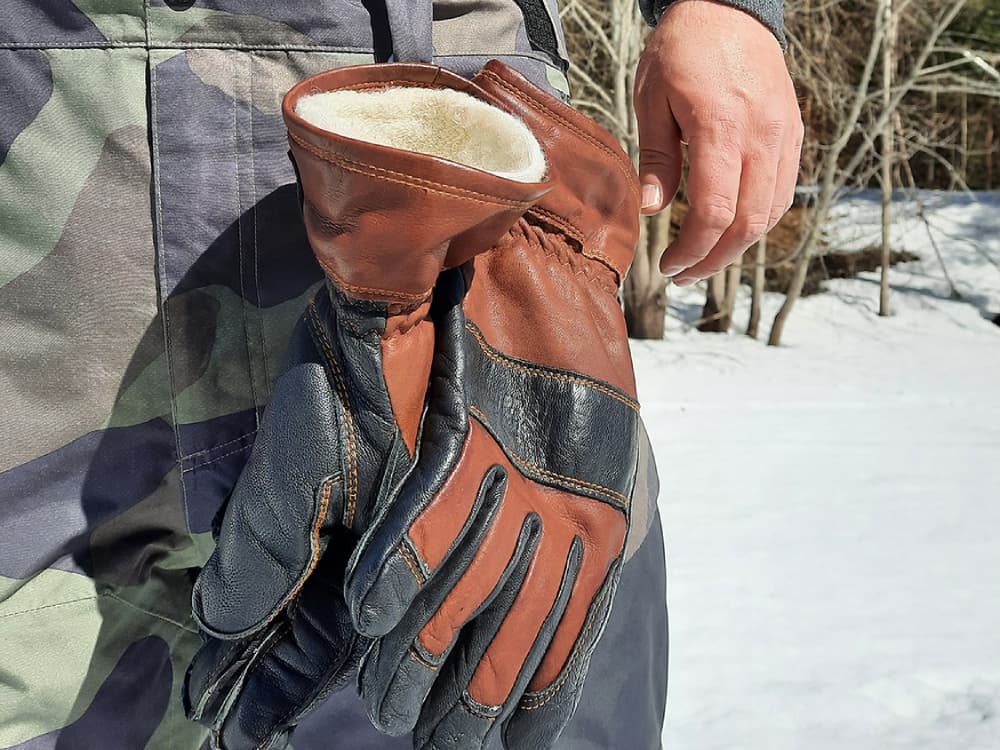 There is no doubt in my mind that the Hestra Fält gloves will stand up to the adventures at home and abroad for many years. The quality of materials, solid stitching, and design harken back to an era where longevity reigned supreme and people bought with the intent of long term ownership. I feel 100% comfortable giving these gloves all they can handle without holding back in any outdoor situation. My only hope is that if, and when these finally wear out, Hestra will still make them.
Shop The Gear
Chris Adamiak
Chris' passion for the outdoors comes from his scout leader father. Having been on dozens of canoe trips from age 7, his love for the woods is deep. As a young adult time was split between paddling Ontario's parks and rivers like the Missinaibi up to James Bay, and writing a blog about traditional outdoor gear and adventures. Wanting to be closer to Algonquin park, Chris and his family took the leap and built a log home on 50 acres in Huntsville, Ontario. His time is now spent homeschooling, exploring in and around the park, woodworking, and collecting anything by Bill Mason.