Woolpower Full Zip For Shoulder Seasons
A good Mid-layer, in my opinion is a gamechanger. Ideally you want something that you can wear in shoulder seasons by itself, during intense activities, or layered under a shell to take on extreme weather.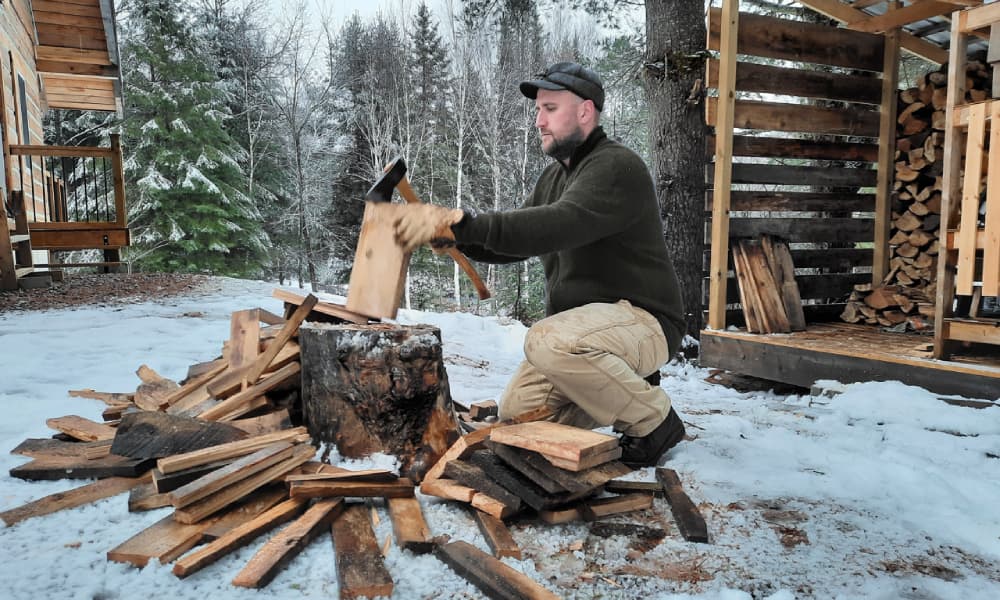 Woolpower's technologies and quality of its merino wool take the prize in our household. First off, you take all the amazing properties of wool as an outdoor fabric (odor resistance, fantastic insulation when wet to just to name a couple) and make it better with construction technology.
My favourite feature of Woolpower is the terry looped inner construction. Think of a towel made of luxuriously soft merino wool against your body. All those pockets of warm dry air that are created, with the loops quickly wicking moisture away from your body keeping you feeling dry and cozy. Then mix that with the fact that the knit doesn't lose its shape or stretch out as you wear it.
Then you throw in the ease of care of Woolpower. A wool you can throw in the dryer (low setting) without having to worry about shrinking.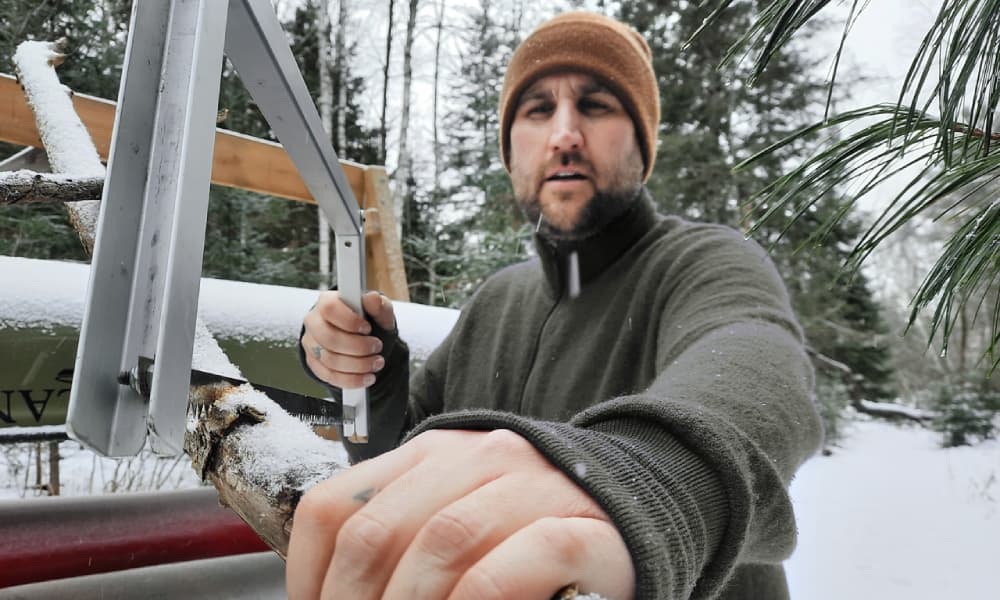 Another feature of the Woolpower Full-zip jacket I really like is the high double layered collar. I find when I get a cold back of neck, I get a bad headache that can last all day. The high collar of the Woolpower Full Zip sweater provides a scarf like feeling on my neck keeping me toasty and keeps me going in the bush for hours. The jacket also features a longer length along the back, which adds a bit of warmth and protection on your backside.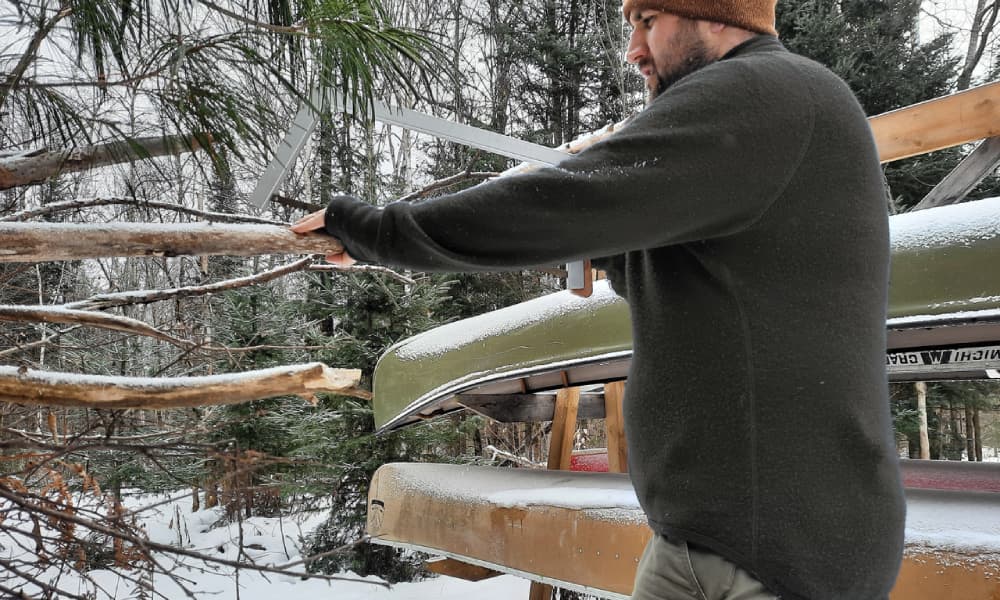 Since Woolpower uses a bit of Elastane to give it some stretching ability, this can lead to a more form fitting mid-layer. Those who do not like such a tight fit can usually size up to provide a bit more of a loose fit. And, with sizing that goes from XXS to XXXL that should cover most. Also, I have noticed that since the Woolpower full zip jackets are knitted, it does allow for the outside air to go through when wearing it by itself.
I have found while using it that this can lead to me getting cold if there is a heavy wind when I stop for a break while hiking and do not throw a shell on after I have cooled down. However, once that shell is on again you've created those pockets of warm air that quickly warms your core again to that dry cozy level of comfort.
The Woolpower Full Zip jackets are an amazing piece of kit, deserving room in everyone's backpack. Small details like thumb holes can act as a quick hand warmer or just to keep sleeves tight as you put on your outer layer. A blend of Merino wool, Polyamide, and Elastane makes for a super durable fabric that can take all that the backcountry can throw at it. My whole family has worn the Woolpower Full Zip jackets for outdoor layering for years in all sorts of different environments like snow, rain, and wind. And no one has caught a deep chill or ended up not enjoying the outdoors because of lack of warmth, and insulation.
I would end on this; if it's good enough for the Swedish Military, it's good enough for me!
Shop The Gear
Chris Adamiak
Chris' Passion For The Outdoors Comes From His Scout Leader Father. Having Been On Dozens Of Canoe Trips From Age 7, His Love For The Woods Is Deep. As A Young Adult Time Was Split Between Paddling Ontario's Parks And Rivers Like The Missinaibi Up To James Bay, And Writing A Blog About Traditional Outdoor Gear And Adventures. Wanting To Be Closer To Algonquin Park, Chris And His Family Took The Leap And Built A Log Home On 50 Acres In Huntsville. Time Is Now Spent Homeschooling, Exploring In And Around The Park, Woodworking, And Collecting Anything Bill Mason.