Expert Review: Woolpower Crewneck
Rob Young
|
September 21, 2021
|
Last Updated: September 21, 2021
I bought my Woolpower crewneck almost a year ago, and it has been by my side every camping trip since.
While biking to work some mornings this September it can get a little chilly, but if I throw on my Woolpower crewneck I'm good to go. When I start to sweat, the wicking power of wool kicks into play and if it starts to rain I'm covered because wool warms even when wet - plus it doesn't hold an odour so I can wear it day after day without it smelling.
Fabric - Merino Wool Blend
The Woolpower crewneck comes in a 200 g/m2 thickness, and is considered a long sleeve base layer. The inside is knit with terry loops to trap more air, as the more air you can keep around your body the warmer you will be. The super fine merino wool means that Woolpower is not itchy or abrasive against the skin.
The crewneck is a blend of 60% merino wool, 25% polyester, 13% polyamide and 2% elastane.
The merino wool has been mixed with these synthetic materials to provide the best moisture wicking and wear resistance. If it was 100% merino wool it would wear and much, much faster.
Cleaning and Maintenance
I did walk through a hawthorn bush on a hiking trip, and put a few holes in my sweater, but these holes have remained static, and have not run or enlarged. One of the other benefits to Woolpower is that you can wash the garments in hot water, and you can put it in the dryer and it won't shrink (but I still wash in cold and hang my clothes for environmental reasons).
Quality
As merino wool costs 8x the price of standard wool, Woolpower products can cost a premium, but you can rest easy knowing you're paying for a superior, high performance product. Woolpower has been in production since the early 70's, and has been providing warmth to military, outdoor enthusiasts, and the general public, and will be keeping me cozy and toasty for a long time.
Rating: Great Warm, Wicking Base Layer
If you're looking for a solid, heat retaining, moisture wicking base layer then look no further - Woolpower's crewneck is knit to keep you warm and has you covered for all your outdoor adventures.
My next purchase will be a lighter base layer. Woolpower has a LITE line, with socks, boxers and base layers that are a lot thiner then the crewneck - it serves it's purpose well in the winter, and fall, but for early fall and late spring I would like something a little lighter. These garments are so soft you would think that you were wearing some kind of organic cotton.
Shop The Gear
Rob Young
Rob Young is an avid cyclist, hiker and paddler. He has his Paddle Canada Sea Kayak Level-2 Skills certification and has explored the many islands along the Georgian Bay coast, including circumnavigating Philip Edward Island, exploring shipwrecks in the Fathom Five National Marine Park, and completing a multi-day trip from Killarney to Bing inlet. Rob takes LNT (Leave No Trace) principles very seriously and is an LNT master educator. He encourages environmental awareness and preservation so that the future generations can experience Canada's magnificent outdoor spaces. On his days off during the week, you can find him exploring the busy streets of Toronto Ontario by bike or planning his next camping trip.
Woolpower Crewneck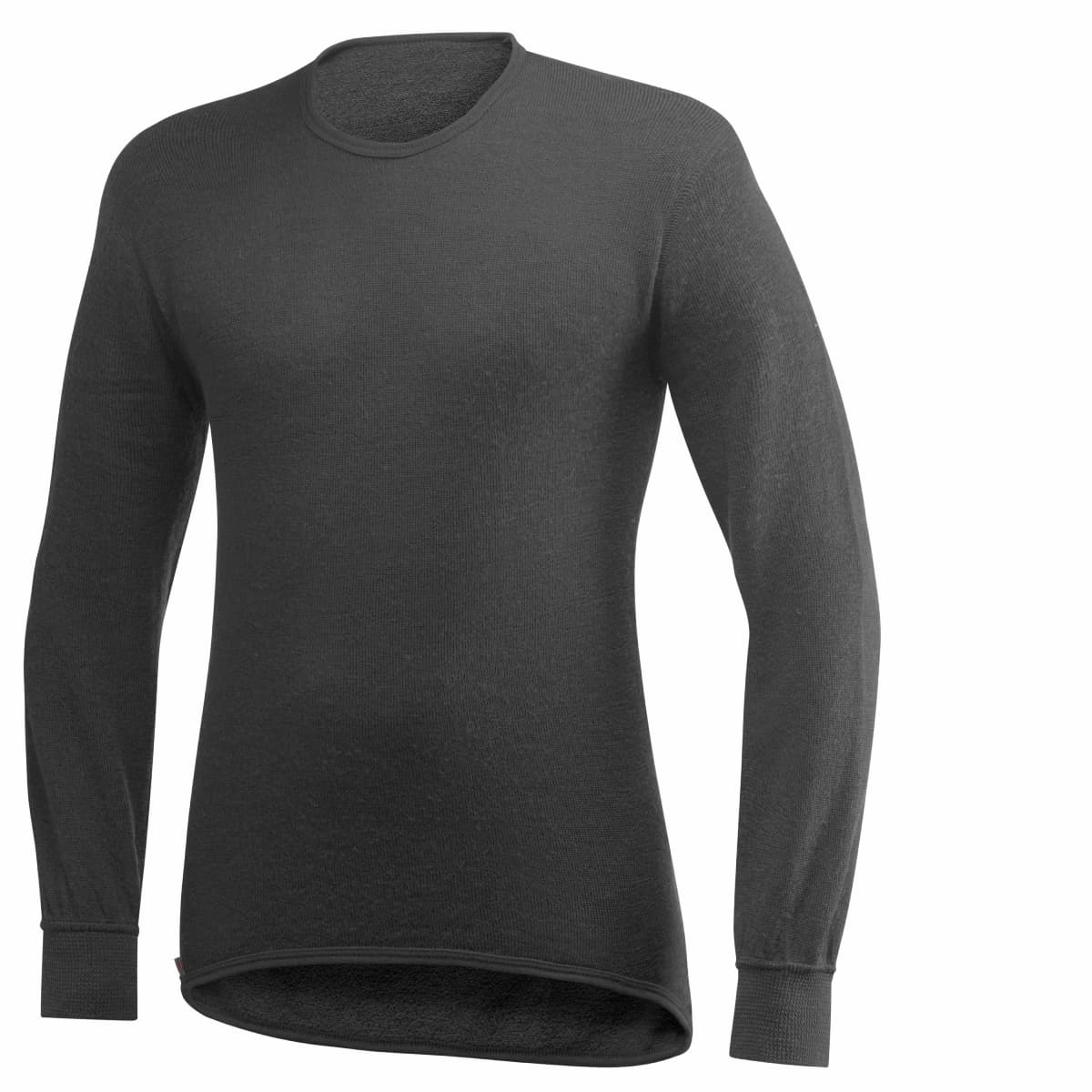 Price: $136.25