Orders over $50 Ship Free *
The new Fenix HM23 features a max output of 240 lumens from a single AA battery, and up to 100 hours of runtime. The HM23 is a high intensity, waterproof, light-weight headlamp featuring a Cree neutral white LED, and 3 levels of brightness - making it perfect for camping, running, or any outdoor needs.
Features of Fenix HM23 Headlamp
:
Cree neutral white LED with a lifespan of 50,000 hours.
Powered by one AA (alkaline/ Ni-MH) battery.
Size: 69.5 x 40 x 32 mm.
Weight: 43 g (excluding battery).
Max 240 lumens and max 100 hours runtime.
Three output levels for kinds of lighting demands.
Digitally regulated output maintains sectional constant brightness.
Reverse polarity protection to protect improper battery insertion.
One-switch control ensures easy and fast operation.
Low-voltage warning reminds when battery replacement needed.
Made of quality aluminum and silicone - tough and durable.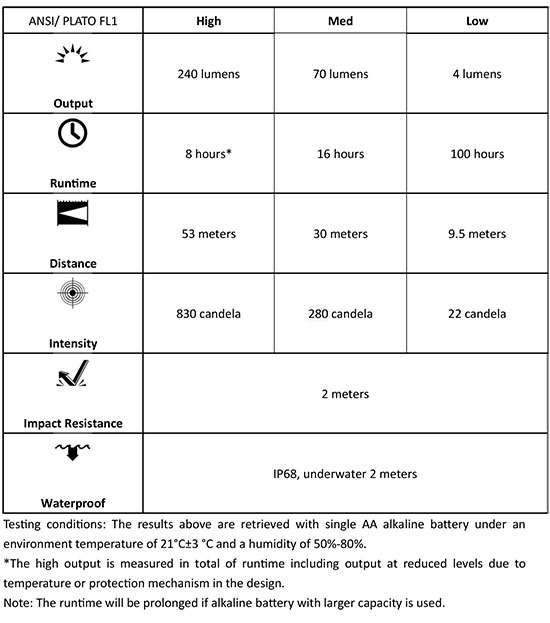 Specifications
SKU
HM23
Brand
Fenix