Orders over $50 Ship Free *
Learn from the books of veteran wilderness survival instructor and the godfather of bushcraft, Mors Kochanski.
About Mors Kochanski Books
Mors Kochanski could rightfully be described as the godfather of bushcraft, as he has inspired a generation of outdoor icons and celebrities with his no nonsense, straightforward approach to outdoor skills, knowledge and techniques. The son of Polish immigrants, Mors grew up in rural Saskatchewan, where a love of the outdoors was developed during long walks to and from school on an isolated bush road. He penned his now classic "Bushcraft: Outdoor Skills and Wilderness Survival" in 1986 - an exhaustive compendium of tips, philosophies and approaches for living in and with the plants, animals, and conditions of the northern boreal forest. Mors is highly respected within the outdoors community, and continues to offer courses in wilderness living and survival skills in Alberta, Canada.
Our Mors Kochanski Books
We stock only the best in Mors Kochanski Books so you can rest assured knowing you're COEC Equipped.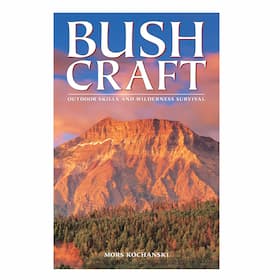 Bushcraft by Mors Kochanski
Veteran wilderness survival instructor Mors Kochanski shares his practical, life-saving knowledge in this book. With clear instructions, extensive use of diagrams and a color photo supplement, this comprehensive reference includes all the practical skills and knowledge essential to not only survive but enjoy the wilderness.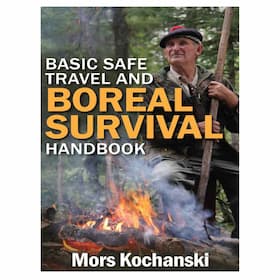 Mors Kochanski - Basic Safe Travel & Boreal Survival Handbook
While Mors Kochanski's much loved "Bushcraft" is devoted mostly to the use of nature as the source of materials to live comfortably in the bush, his new title "Basic Safe Travel & Boreal Survival Handbook" goes into great length on how to cope with the major stresses one is apt to encounter when survival is one's prime concern - including: dehydration, hypothermia, sleep deprivation, sleeping bags, bush beds and shelters, warming and signal fires, knife skills, useful knots, and conduct on bear country plus sections on navigation, map and compass skills, and crossing rivers safely.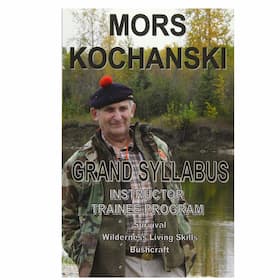 Mors Kochanski - The Grand Syllabus
Mors Kochanski's new book The Grand Syllabus is an "all inclusive" syllabus of topics taught by Mors Kochanski at the University level, in his Extended Summer and Winter Courses, and in his Survival Instructor Trainee Program. Designed for the instructor or serious student, it is an excellent companion text to Mors' now classic "Bushcraft" for those looking to expand on their skill set.