Orders over $50 Ship Free *
Specialty knives include limited edition runs, and other specially made, special edition knives.
Our Specialty Knives
We stock only the best in Specialty Knives so you can rest assured knowing you're COEC Equipped.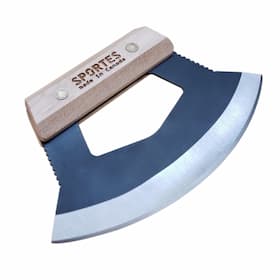 Sold Out
Sportes ULUU Knife
The updated Sportes ULUU is back in an ambidextrous design that incorporates design elements from the Inuit ulu original, as well as Japanese, Scandinavian, European and American tools. Part skinning knife, hunting knife, bushcraft knife, net fishing knife, and even European butcher chopper, the Ulu's 1095C carbon steel blade offers blade flexibility, and ease and strength of sharpening. Whether skinning, tanning hides, cutting vegetables and fruits, or field dressing fish or wild game, the Sportes ULUU is a made-in-Canada solution for your food and game prepping needs.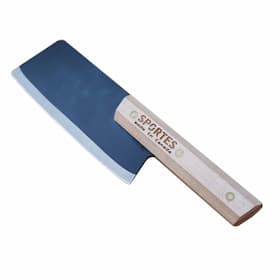 Sold Out
Sportes MOKOMAN KNife
The Sportes MOKOMAN is designed specifically as a camp kitchen (or house kitchen for that matter) knife, and is perfect for hunt camps, cottages, or when camping in larger groups. The MOKOMAN sports a hand sharpened 1095 carbon steel blade that is 100% made in Canada.