Orders over $50 Ship Free *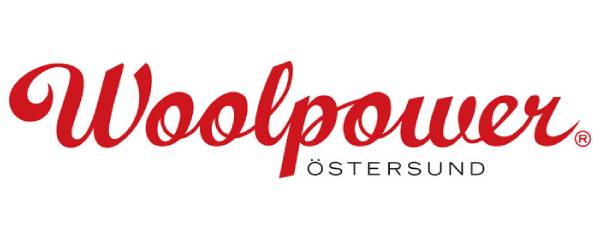 Woolpower Ostersund (Gifts for Beginning Campers)
Woolpower is a collection of high performance merino wool blend thermal undergarments for the entire body that can be layered depending on temperature and activity level.
About Woolpower Ostersund
Woolpower has developed a full body layering system for any type of activity, in any type of weather. This Swedish designed and manufactured collection features Ullfrotté Original material which provides a variety of weights (200, 400, 600 and 800 g/m2) for customizable combinations.
Merino Wool
In the age of technical performance fabrics, merino wool still proves superior in many ways to it's synthetic counterparts. Woolpower uses this natural, functional material to protect the body from both hot and cold environments. Merino wool's fibre has a lofty core and a scaly surface make it an excellent insulator, and wool's fatty lanolin shields the fibre and helps facilitate moisture absorption.
Traps Plenty of Air
Merino wool fibres have the capacity to trap large amounts of air and reduce heat conduction thanks to their wavy and crimpy structure. This provides superior insulation against both heat and cold with up to 40 crimps per centimetre. It also means less contact of the wool on the body - which trap even more air.
Another benefit of merino wool over synthetic materials is it's ability to absorb and retain moisture from both in and between the wool fibres simultaneously (called hygroscopy), whereas synthetics can retain moisture only either in or between fibres.
Wool Wicks Away Moisture
Our body perspires to try to cool us down when we increase our activity level or when the temperature around us increases. Merino wool worn against the body regulates this additional moisture through heat conduction by transporting moisture to the exterior. If the body is in a drier, cooler state than its environment , the water repellent shell of the fiber's protein nucleus will better insulate and keep the body dry.
Wool Warms Even When Moist
Absorption heat is the process of energy generated when water molecules enter the merino wool fabric. This process is what gives the fabric a warm feel when it gets wet. Merino wool gets top marks for absorption heat capacity with the ability to take on more than 30% of it's dry weight in moisture without feeling clammy on the skin or losing its shape.
Wool is Easy to Care for and is Self Cleaning
Merino wool self cleans through its two fibre cells absorbing moisture in differing quantities. One swells more than the other, and creates friction as it absorbs moisture, providing a mechanical, self cleaning effect. This allows users to air out garments in humid weather and save on the time and expense of frequent cleanings as moisture passing through the fabric eliminates odours and transfers dirt particles away from the fibres.
The Fineness of the Wool Fiber is Defined in Microns
The type of the wool (coarse to fine) is measured in thousandths of a millimetre (microns). Finer wool is 17-23 microns in thickness, and coarser, wool in excess of 28 microns. The coarser, more rigid larger fibres contacting the skin is what gives wool its itchy nature.
Ullfrotté Original merino wool is 22 microns, resulting in a soft and non-itchy touch to the skin without loosing it's tensile strength.
Ullfrotté Original is Certified By Öko-Tex
Woolpower is certified by this international human-ecology association which grants certification for companies manufacturing garments containing no toxic or harmful substances.
Ullfrotté Original: The Material
This material was developed in the early 1970's by Ullfrotté AB in Östersund, Sweden with the expert help of the Swedish military, scientists, doctors and survival experts. ULLFROTTÉ ORIGINAL is a high functioning textile made from Patagonian merino wool blended with polyamide/polyester and air. This ULLFROTTÉ ORIGINAL material is manufactured under the brand name Woolpower.
Ullfrotté Original is 80% Air
With the outer surface of the material being smooth and the underside being terry looped, this knitwear is able to trap an extraordinary amount of air. In fact, air totals 80% of the material. This results in a huge ability to insulate body heat. The minimal contact points of the terry loop to the skin means warm air stays in the fabric to keep the body warm.
It also means moisture can transfer away from the body should perspiration build and heat needs releasing. Ullfrotté Original is excellent at maintaining the balance needed for insulation and moisture wicking when varying demands on the body from activity level and environment changes..
The Material is Hardwearing
Woolpower has taken all the premium properties of merino wool and blended them with 30% polyamide for optimal strength and wear resistance. For the lighter weight garments, polyester is added to the exterior of the material to increase strength and wear resistance.
Hardly Any Seams
Careful thought on design goes into each garment, and Woolpower's specially designed machines create garments with minimal seams to increase the life of the garment and provide a garment with minimal friction points to the body. These machines also test for consistency in density of the terry loop fibres to ensure a premium stitch.
Washing Woolpower
Thanks to merino wool's self cleaning properties, you will not need to wash your Woolpower garments as often as regular synthetic clothes. When you do machine wash Woolpower garments, it is recommended you wash in at 60℃ (140℉) and tumble dry them at medium heat. This ensures bacterial growth that thrive in temperatures between 20℃ and 40℃ (68℉ and 104℉) will be eliminated. These washing perimeters are the military and industrial standard. Woolpower garments not worn directly against the skin can tolerate a sufficient washing temperature of 40℃ (104 ℉). Mild soap based detergent is recommended. Woolpower Fabric Wash is available. Garments may contract slightly after washing and drying, but will reform to the body once they are worn again.
Wool is Hard to Ignite
Wool is naturally fire resistant due to its protein base and moisture trapping property. It takes very high heat for it to ignite and cannot sustain a flame. Woolpower makes the ideal workwear garment when professionals need protection against heat and flame.