Trangia Aluminum Mess Tin: A Constant Companion On Our Adventures
The sights and sounds of the summer season have arrived. There is simply more of everything more birds, more turtles, more scents, more sunshine, more joy, and more freedom.
This time of year, you can't drive down the main roads of our small town without seeing at least one canoe or kayak strapped to a roof or a trailer being pulled behind a vehicle packed with camping supplies. The entire town is a buzz with adventure seekers, local residents and visitors alike!
We too had taken to the roads on this sunny day in search of some fun along with a backpack full of provisions. Our Trangia Aluminum Mess Tin was loaded with snacks and our smaller one was left empty for any treasures we might find and of course water bottles filled and chilled!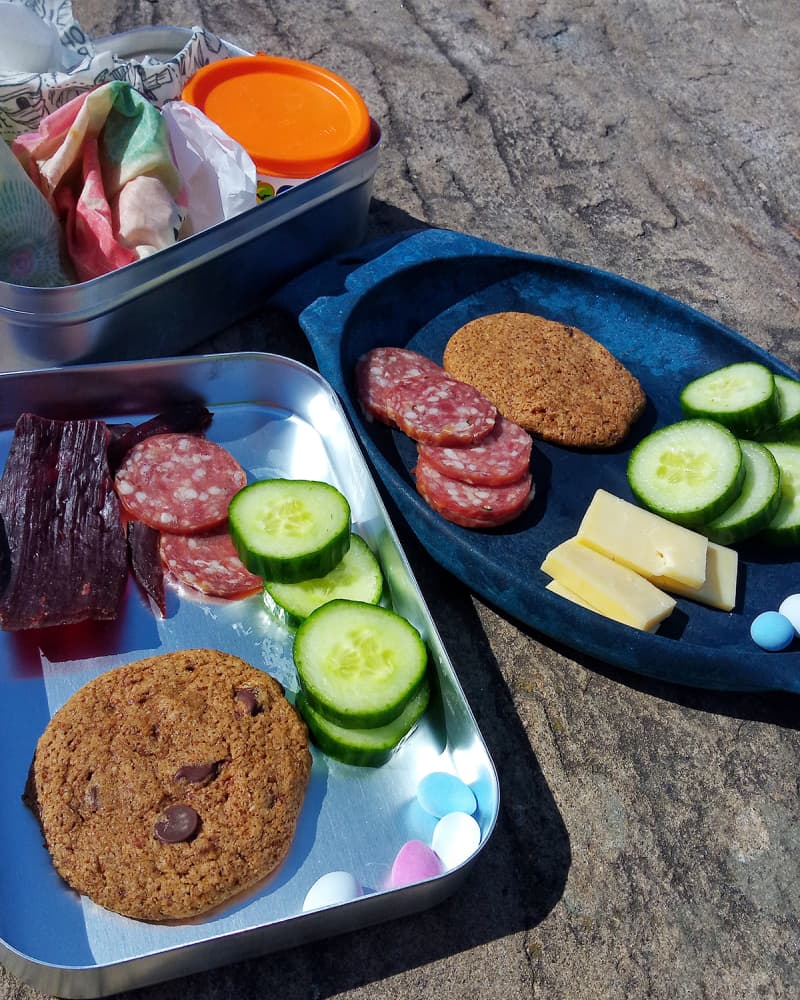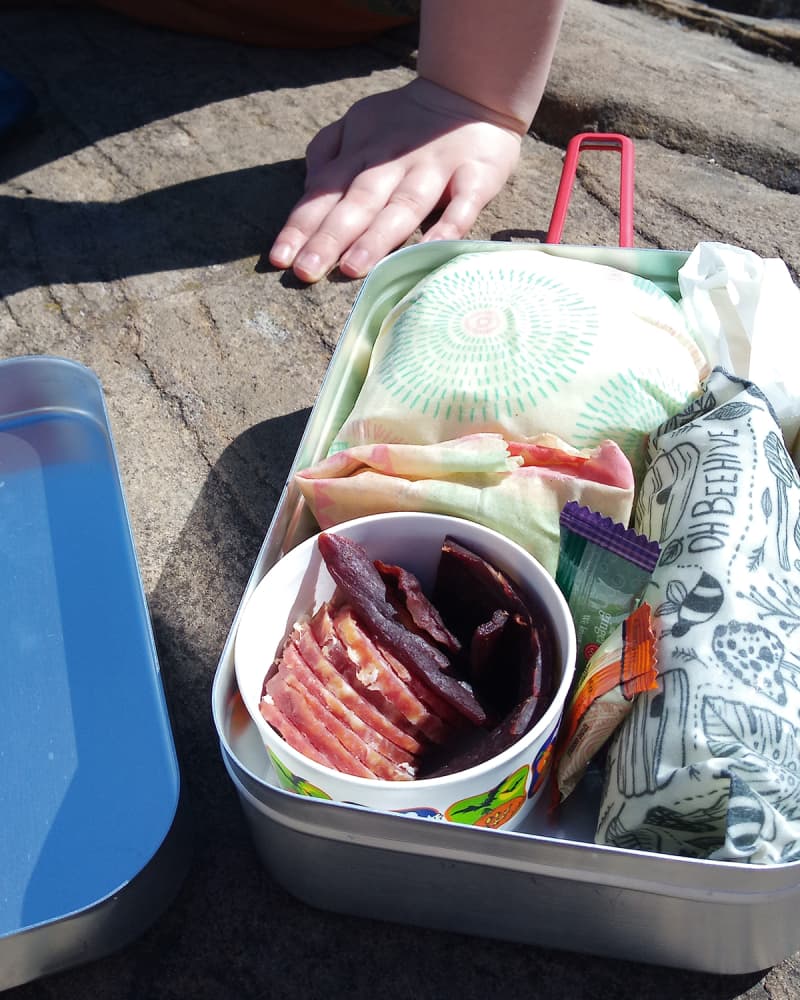 The Trangia Mess Tins have proven to be a constant companion on our adventures, providing us with space for our trail lunch and to store all we find along the road of life! A couple weeks prior we had gone into our woods and found everything from owl pellets to bones! When we returned home, we dumped the tin and cut open the owl pellet, inspected the bones, examined the moss, feathers and bits of wood. We took guesses on what type of bone it could be and what the owl had eaten. The jury is still out on both as we all couldn't agree!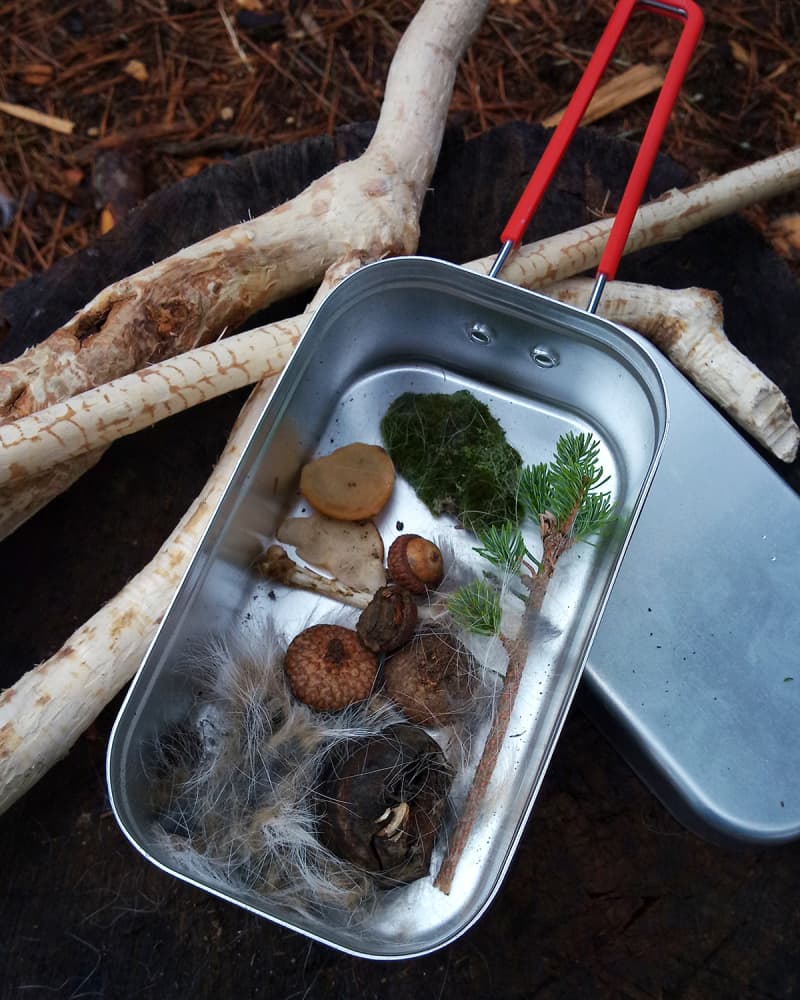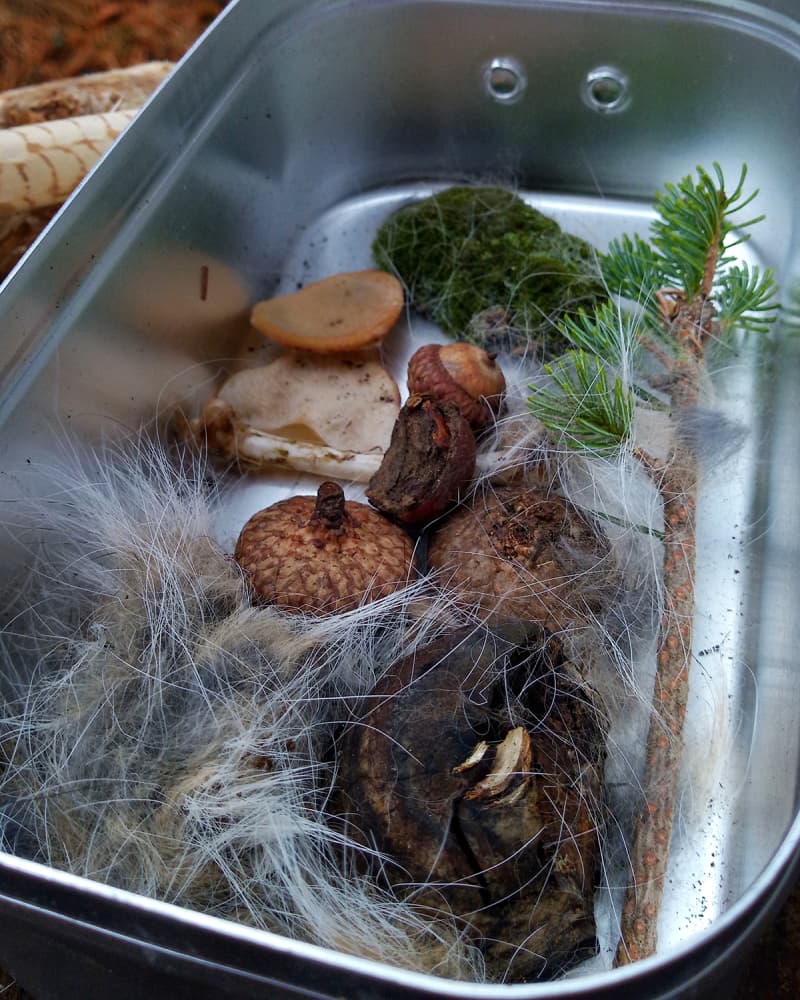 Hudson loves how "indestructible" these tins are and how nothing gets wrecked inside of them because of their strong design and aluminum material they're created with. To prove his point, he set one down on the ground and stood on it and said, "see Mama it's so strong!" (Hudson weighs over 100lbs and is a tall 8yr boy so I must admit I was impressed with him being able to stand on this mess tin with no issues!).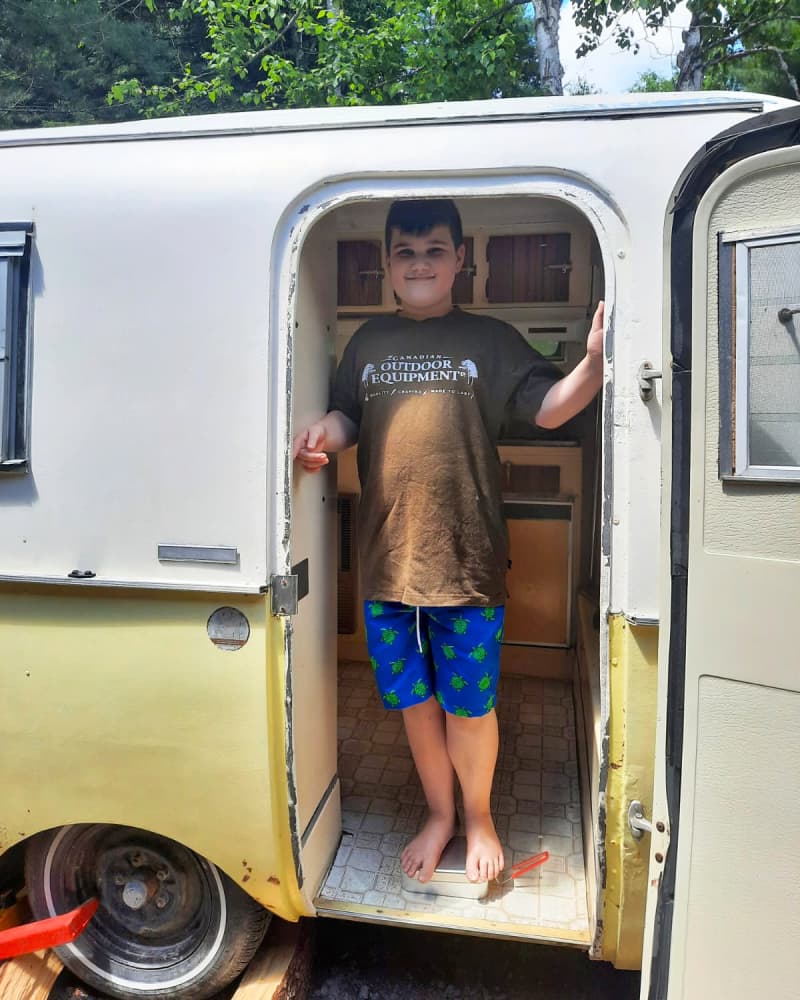 I am loving these mess tins as they provide me with a worry-free spot to pack our trail snacks, (no cookies ever get smooshed!) they have a tight seal, yet I've watched Hudson open them up time and time again with ease. They are also perfect for scooping up water from lakes while at the beach building sandcastles; the bottom and top are perfect tools to dig with and work as the molds for walls!
As Hudson and I were driving down our road on this particular afternoon on our way to a local provincial park for a hike and lake swim, he began reflecting on his own experiences of camping. Seeing all the trailers and canoes adorning the cars sparked some thoughts on the subject of car camping vs canoeing tripping. Hudson said "I don't know why people like car camp Mama, you just pack up your car, drive to the site and stay there! I prefer canoeing because you put all your stuff in the canoe and you have to go from lake to lake and you have to find the perfect site to camp, it's way more fun and it's an adventure!" "That's an interesting perspective kiddo and I feel the same way you do" I replied.
I began sharing with him my experiences in "camping", that I have enjoyed all sorts of outdoor excursions, from trailer camping with my family at KOA's, to car camping in thunderstorms (leaky tent that led to sleeping in our minivan for the night!). I shared that Papa and I have packed gear into panniers and biked to camp, hot tent winter camping in -30 weather and of course many "adventures" canoe tripping! I will admit that my most memorable and cherished camping experiences have been canoeing.
There is no question that taking all you need into a canoe and setting out on open water is magical. I have witnessed Hudson grow into an avid canoe tripper, finding joy in all the wilderness exploration that comes with being untethered for normal life, and in the little details of trip prepping as he decides what meals we should cook and books we should bring. He loves it all and we love being able to share canoe camping with our son.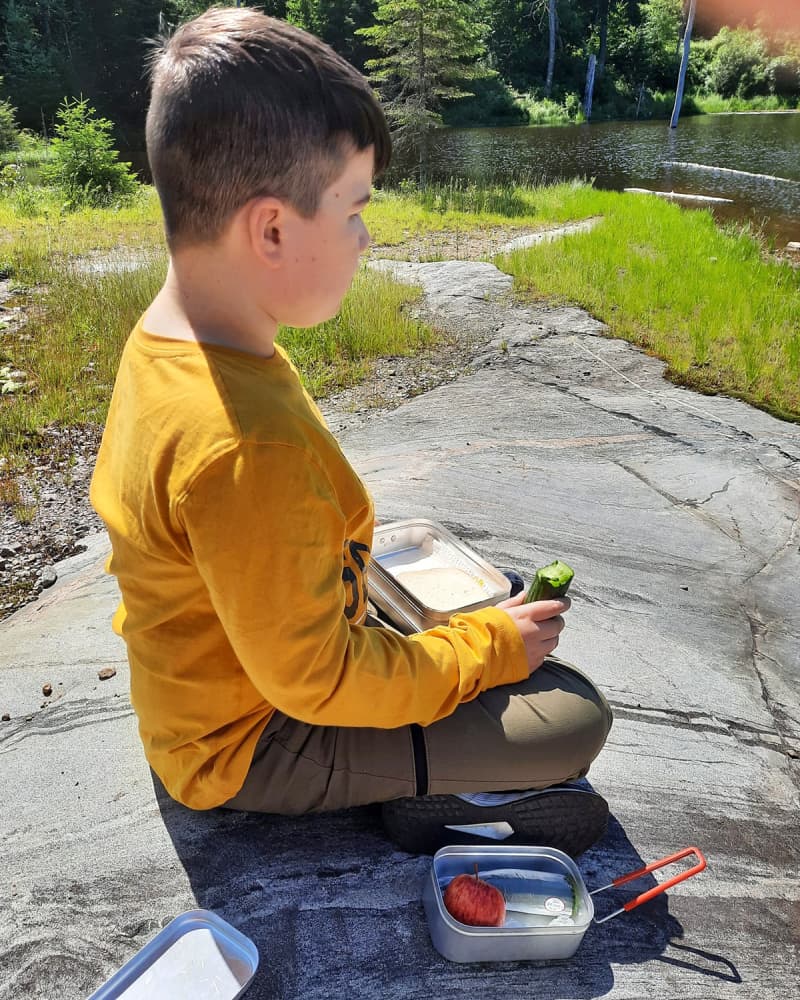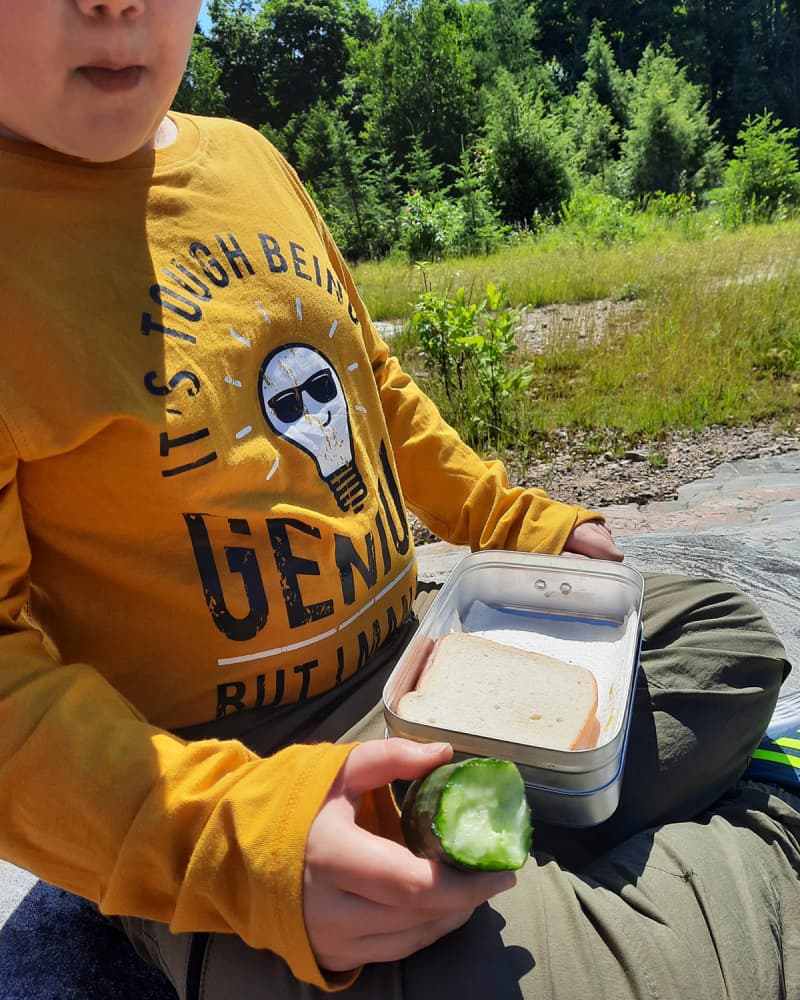 We continued talking about this subject until we reached the park for our hike, and I was grateful for Hudson for bringing this up and sharing with me his thoughts. One of the things my husband and I aim to focus on with Hudson (and we ourselves too!) is the idea that it does not matter what activity you get up to outside, the most important thing is that you GET OUTSIDE. My thinking, I explained to him, was that an "adventure" can be made from our own enthusiasm and passion for whatever it is we are doing outside. So, as you see these folks with tents and trailers bound for car camping sites, they are getting outside, they will be under trees, cooking over fire, listening to the owls and watching the bats chase mosquitos under moons light, hiking the trails at the parks, being with friends and family, making memories, they are on an adventure! Hudson looked at me, and agreed, "I guess that does sound fun" but then also added "but I still prefer canoeing Mama". Well, kiddo I said, "you haven't done anything else but canoe tripping, you never know, you might love trailer or car camping, you're only young, there is plenty of time for you to try all sorts of adventures".
Our park day unfolded with a trail hike, rock climbing, falls viewing, beach hanging and tons of bugs chasing us about! Our packed lunch tasted fantastic, the food was kept very well within our Trangia Mess Tins until we were ready to tuck in and eat.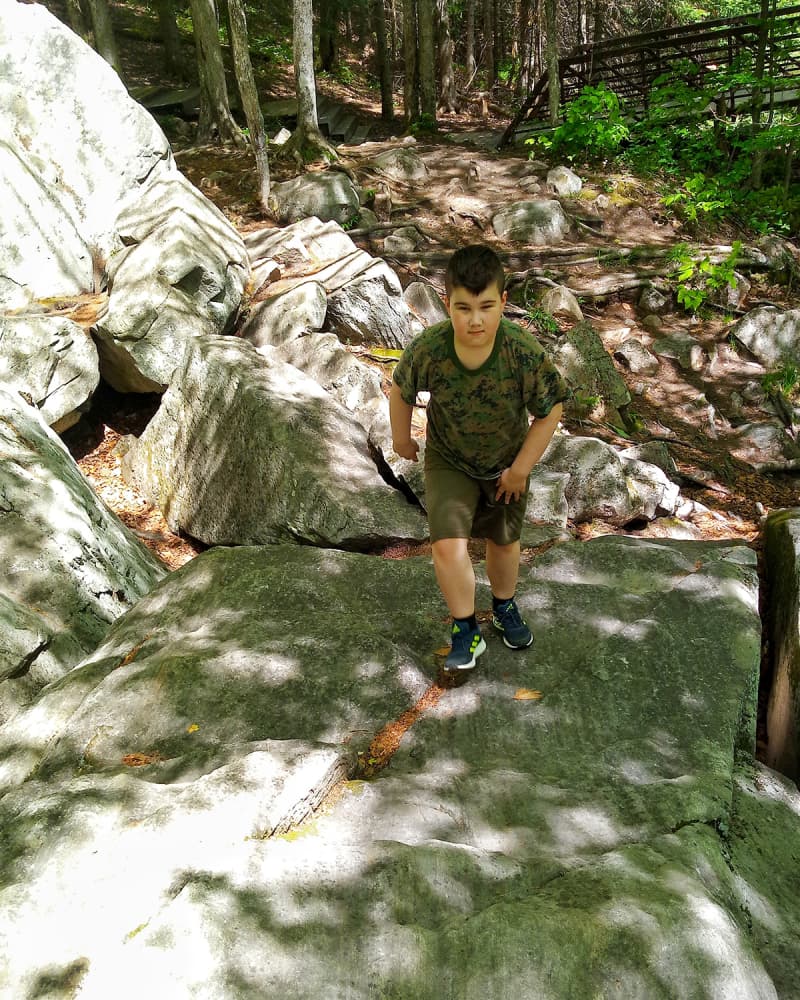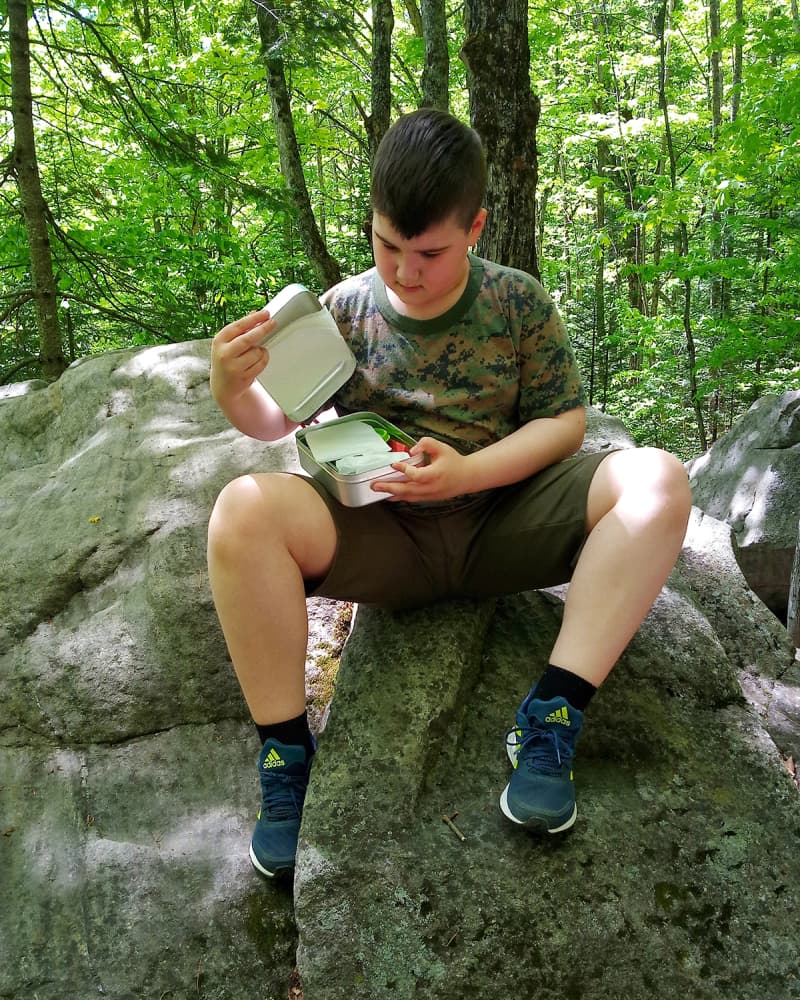 On our drive home we talked more about trailer camping and what that could look like for our family, as it turned out we were just about to pick up a vintage Boler to try our hand at this type of "adventure." Maybe the idea of having his very own clubhouse on wheels will be right up Hudson's alley after all!
Laura and Hudson
Laura and Hudson can often be found tromping through their 50acre woods, following deer runs, tracking wild turkeys, tending to the forest and its inhabitants and discovering all of nature's gifts from spruce tips in the spring to mushrooms in autumn! Laura and Hudson are avid canoeists, campers, hikers, swimmers, archers and all round adventurer's! Laura and her husband Chris wanted to raise their son up north, so they built a log home in the forest where they could home school their son and offer Hudson a life full of all things wild and free!