How To Clean And Maintain Your Hot Tent Wood Stove
Tim Foley
|
October 1, 2020
|
Last Updated: October 5, 2020
Portable wood stoves are pretty hardy creatures, and don't need a lot of maintenance - there are some key areas to address however to ensure your stove is ready for it's first burn, and prepped for the upcoming season.
Once you're done with your wood stove, be sure to also Clean and Repair Your Winter Hot Tent.
Materials needed:
Wire brush/brushes
Pliers
Oil
1) Inspect the stove as a whole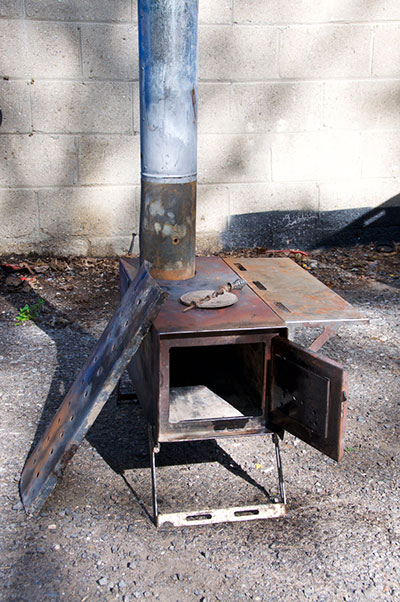 Give the stove box, legs, door, damper pieces and stove pipe sections to look over to check for holes, deformation or areas of excessive rust. As the stoves are carbon steel, a certain amount of rust is acceptable and unavoidable, and has no impact on stove performance and function.
2) Wire brush your false bottom
Brush off rust, ash, or other residue from your false bottom to prevent buildup over the season, and to ensure all air holes are clear.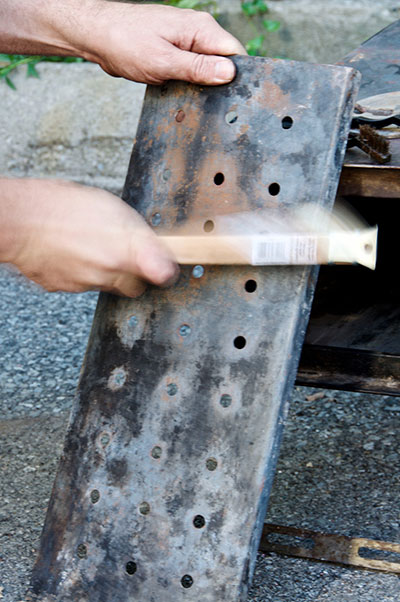 3) Wire brush off excess rust from the stove box.
You don't need to be too particular - the point here is prevent rust from building up. The only time your stove will look shiny and new is before the first burn. After one trip, the stove will look 40 years old - this is normal.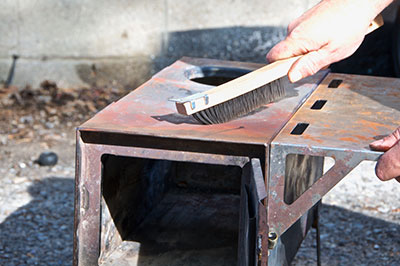 4) Bush off and remove any rust or corrosion from the top of the folding legs around where it rotates, and where the legs make contact with the stove box when folded.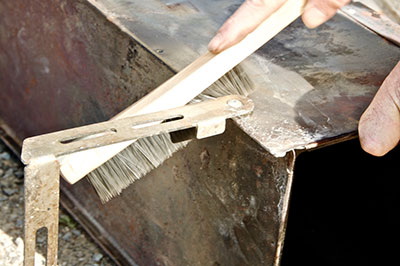 This is important. Failing to maintain this area of your stove can result in seized legs that have rusted in place - prying them open can deform/damage the legs and the stove box.
5) Oil the top of the folding legs around where it rotates, and where the legs make contact with the stove box when folded.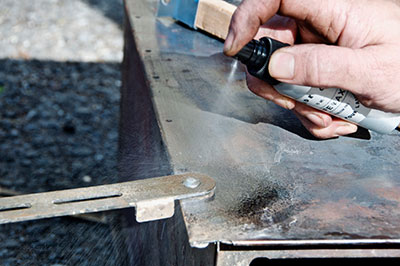 We like Knife & Axe blade oil for this, as it's non-petroleum (plant) based, and penetrates, and you don't have to worry about noxious fumes when it burns off.
6) Wire brush, clean and oil the door hinge.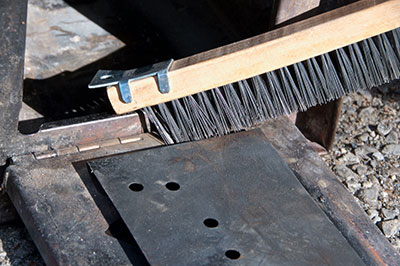 A smaller wire brush can be used for cleaning in the crevices.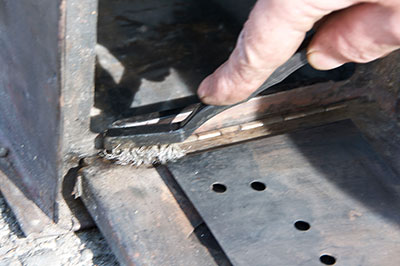 Oil the hinge well once clean.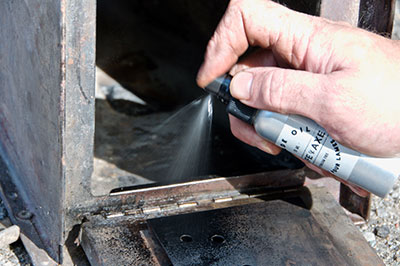 7) Clear all pipe sections of creosote.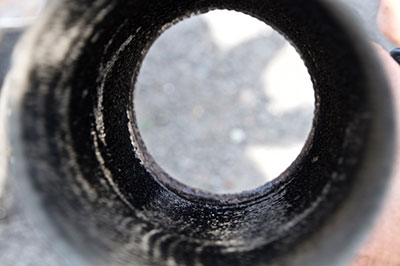 Creosote should be knocked off, and pipe sections used to scrape off from larger pipe sections any creosote that may have built up after every burn.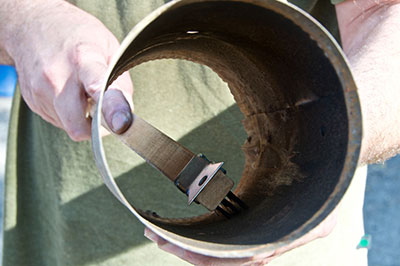 Using a wire brush to do a "deep clean" of creosote as part of yearly maintenance will make in-season removal of creosote quicker, easier, and more effective.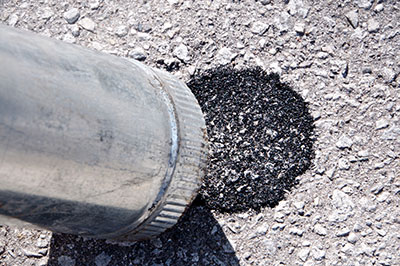 8) Correct any deformation in corrugated pipe connection sections, and ensure proper fit of pipe sections.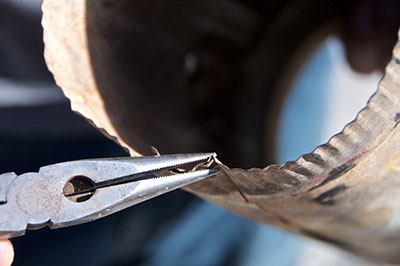 Pipe ends can get bashed and deformed while in transit, or when prying pieces apart. A good pipe fit ensures good airflow, and safety in your tent while operating the stove.
9) Inspect damper section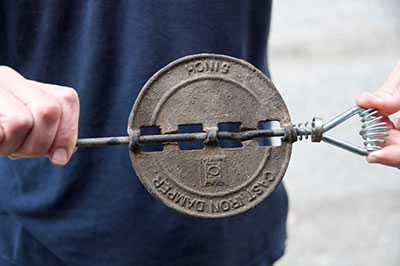 The damper piece is one of the keys to successful stove operation and safety - so ensuring this piece is functional and in good shape is very important. Check that the pin locks into the damper plate without slipping, and that the tension on the spring is sufficient to keep the damper in position. With use, the spring can become compressed, and unreliable.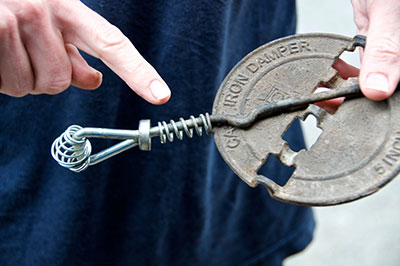 To correct, stretch the spring out using 2 pairs of pliers - this will restore tension when the spring and damper are in use.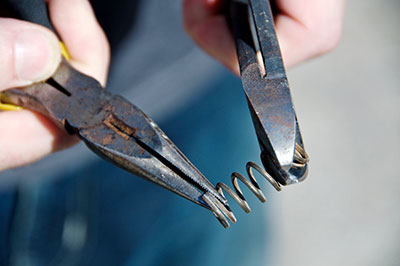 Tim Foley
Tim grew up spending summers and much of his spare time in the backwoods of Northern Ontario and has been canoeing, camping and hiking ever since. When not running the
Canadian Outdoor Equipment Co.
, you can find him riding his bike, hiking the Bruce Trail, canoeing, or clearing trails, cutting firewood and testing gear out in the bush.