Orders over $50 Ship Free *
We no longer offer Instaflam Firestarters/Tinder and have redirected you to the product we now carry in its place.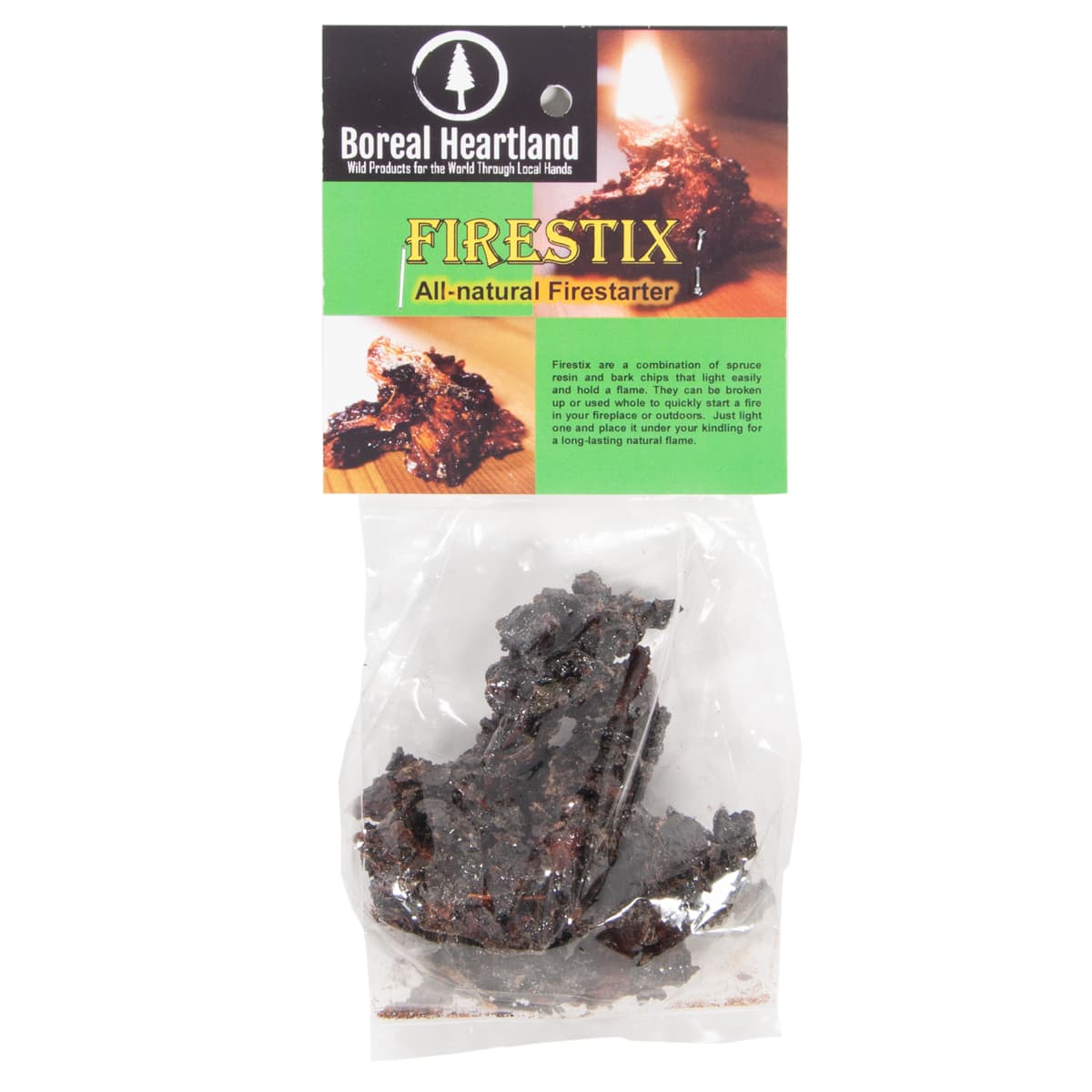 Firestix Firestarters
Firestix firestarters are hand picked, and fully produced in northern Saskatchewan by several First Nations communities. This all natural mix of bark and resin provides a long lasting tinder that not only works great, but smells amazing! Made in Canada.

Trusted Equipment

Free Shipping Over $50

5-Star Service
Firestix firestarters are made from a bark and spruce resin mixture that is produced by First Nations communities in Northern Saskatchewan, guided by an Indigenous advisory committee that includes elders and knowledge keepers from Lac La Ronge Indian Band, Montreal Lake Cree Nation and Sakitawak Metis. The committee makes recommendations and instructs on harvest, quantities, and collection methods.
Firestix firetstarter is all natural, and burns for a long time (up to 15 minutes depending on the size) - perfect when dealing with wet wood in particular, it is water repellant, and as an added bonus, it smells amazing when lit!
Available in 3 sizes:
Small: 2 - 3 fires
Medium: 6 - 12 fires
Large: 12 - 24 fires
Made in Canada
Specifications
SKU
BH-00
Brand
Boreal Heartland
Frequently Bought Together