Orders over $50 Ship Free *
When the power goes out, it's a long, dark night without a flashlight.
About Survival Flashlights
When the power goes out, it's a long, dark night without a flashlight, and in emergency situations, being able to search for someone can be a vital necessity. Fenix flashlights are powerful, dependable and provide a variety of outputs and configurations to suit all lighting needs.
Our Survival Flashlights
We stock only the best in Survival Flashlights so you can rest assured knowing you're COEC Equipped.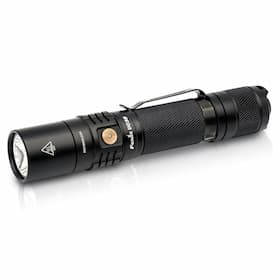 Fenix UC35 Rechargeable Flashlight
The Fenix UC35 V2.0 improves upon the original Fenix UC35 flashlight with a slightly smaller body, longer throw, a battery level indicator, and inner waterproofing of the micro USB recharging port.
Fenix PD36 TAC Flashlight
The PD36 TAC is the tactical version of the PD36, with a maximum output of 3000 lumens. It features a mechanical toggle on the tail to let you swap between modes or lock your desired setting, runs on a single 21700 lithium ion battery, and is able to withstand extreme environments and temperatures.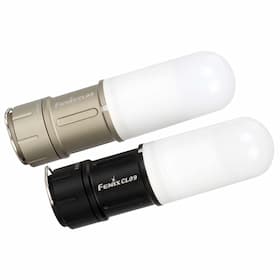 Sold Out
Fenix CL09 Camp Lantern
The Fenix CL09 is a waterproof, diminutive camping lantern that fits into the palm of your hand, but can output up to 200 lumens - plenty of light for a tent, picnic or tarped area. The CL09 can output white, red, or green light (easier on the eyes in low light situations), can be hung or attached to metal via it's magnetic base and includes a 16340 battery that is rechargeable via micro USB.