Camping With The CCS 1.1oz Silnylon Tundra Tarp
Jack Nobre
|
October 26, 2021
|
Last Updated: October 26, 2021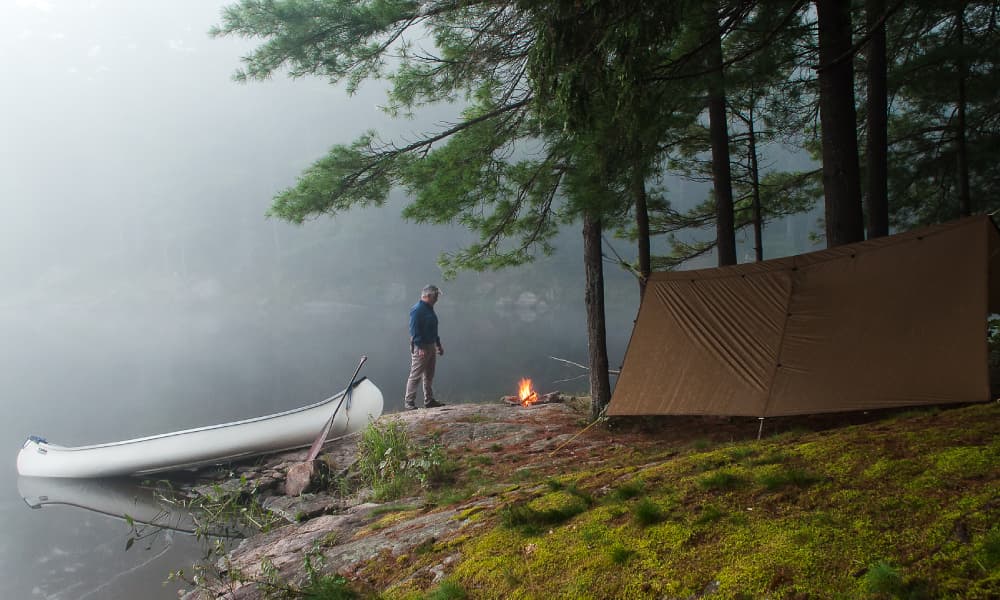 Camping is an activity that I am always looking forward to as soon as spring arrives after a long cold winter. I camp most years well into October and sometimes November to enjoy a bug free experience as well as a less populated experience as most campers slow down their activities.
The camping experience can sometimes be full of surprises, some not so good, but it's all part of the experience and skill building.
There's a saying "the more you know the less you carry" this holds true in so many ways, therefore knowledge is the most important asset a camper has in his/her arsenal.
The camping comes in many forms, backpacking, canoeing, car camping, each one is best taken depending on your level of confidence and the type of equipment you own. Each type is very different from each other but all share in the love for nature, exploration and adventure.
The level of comfort changes with each type of camping trip one decides to embark on, however one thing is common to all camping styles, "GEAR" as we all know sometimes, we carry a lot of it.
The camping experience is almost always made better when we know our equipment well and we can rely on its quality.
I was fortunate enough to be given an opportunity to test out a great piece of gear that we always carry into every camping adventure, a tarp an indispensable piece of Kit that is used in so many ways during our adventures.
I was gifted a CCS 1.1 oz Silnylon Tundra Tarp and my first impression when I held it was "WOW" this thing is super lightweight. I've owned many tarps in my life but never one this light in weight. Initially, I thought this thing is not going to hold up to some of the weather we encounter while camping … (was I ever wrong LOL).
The CCS tarp arrived with instructions to seal the seams before using the tarp. Sealant and a brush came with my tarp which was awesome. Always follow the manufacturer's instructions if we expect the gear to perform as intended.
I was excited to get this tarp out on field, so I set up a clothes line in my back yard in a shady area; I attached my tarp to it and got it pegged to the ground to keep it stretched out, to best apply the sealant to the stitched seams crossing the CCS Tundra Tarp.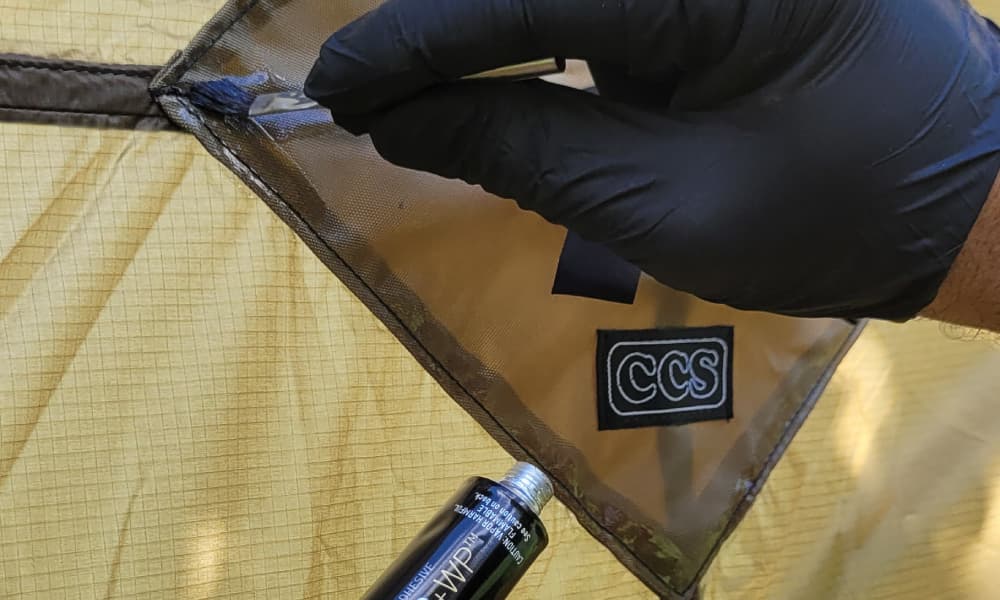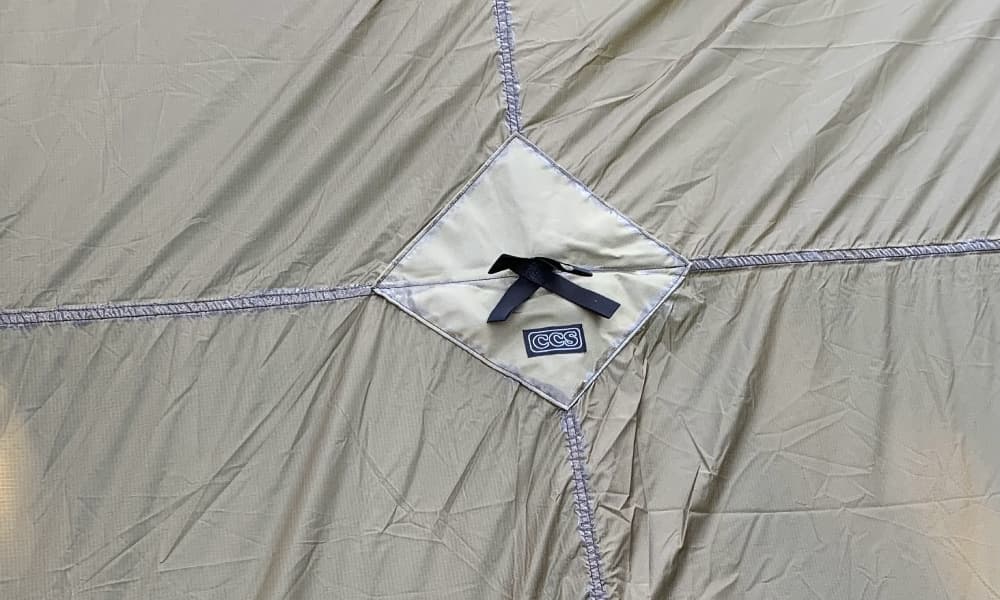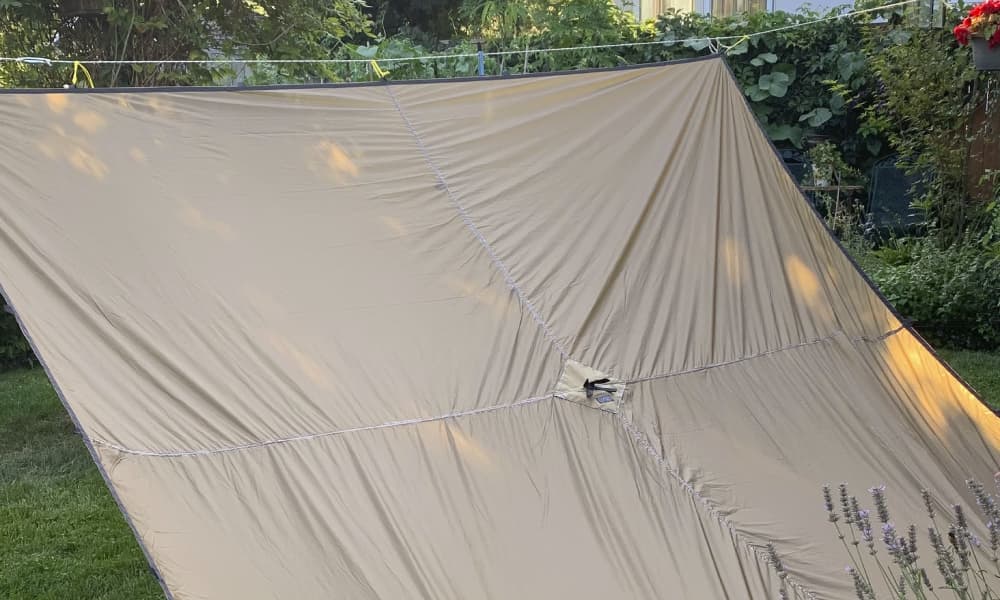 Once all the seams are sealed, I left it to dry overnight in my backyard. I checked for "tacky sticky" texture the next day, it dried well after about 12 hours. I was pleased and happy; my CCS Tundra Tarp was ready for adventure.
Let's talk about the CCS Tundra Tarp and its specs:
Material: 1.1 oz Silnylon (Light weight material)
Weight: 600 grams (WOW that's light)
Size: 10 x 10 feet (Perfect for any tarp configuration in my opinion)
Number of attachment points: 34
Webbing on the entire perimeter of the Tarp. (Awesome feature adds strength to the overall tarp).
Attachment points made of webbing. (Strong and made to last).
The stitching looks well done and reinforced in all the right places.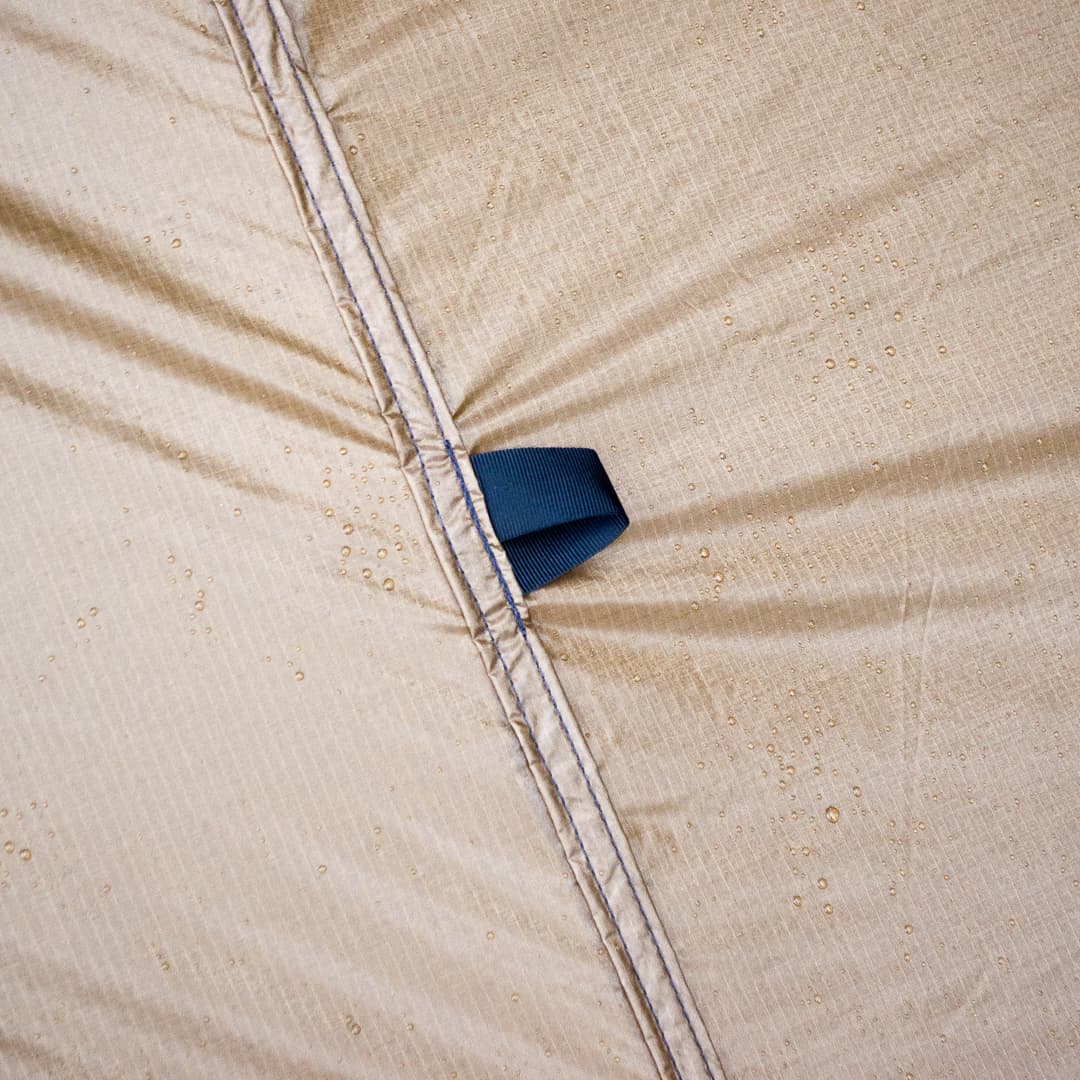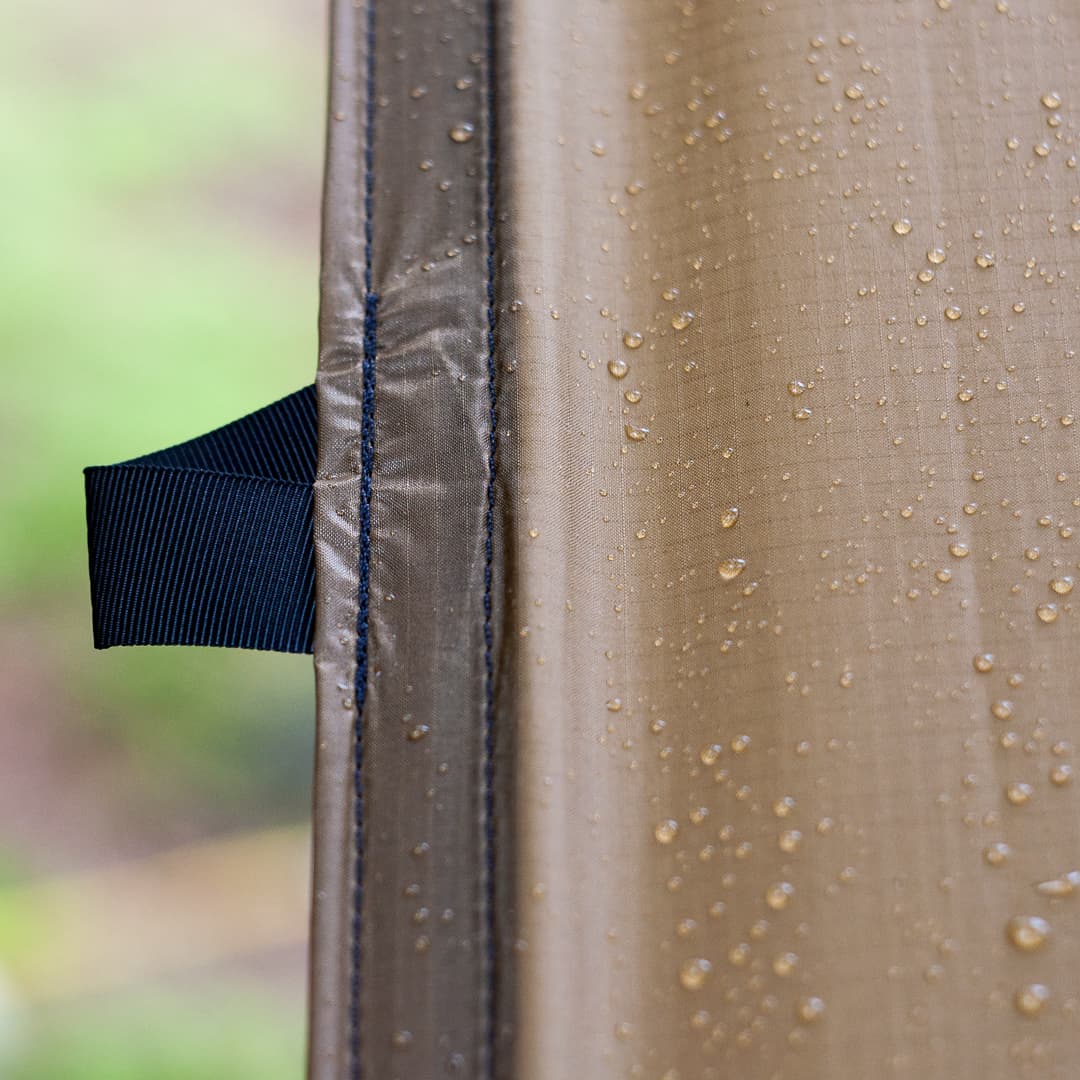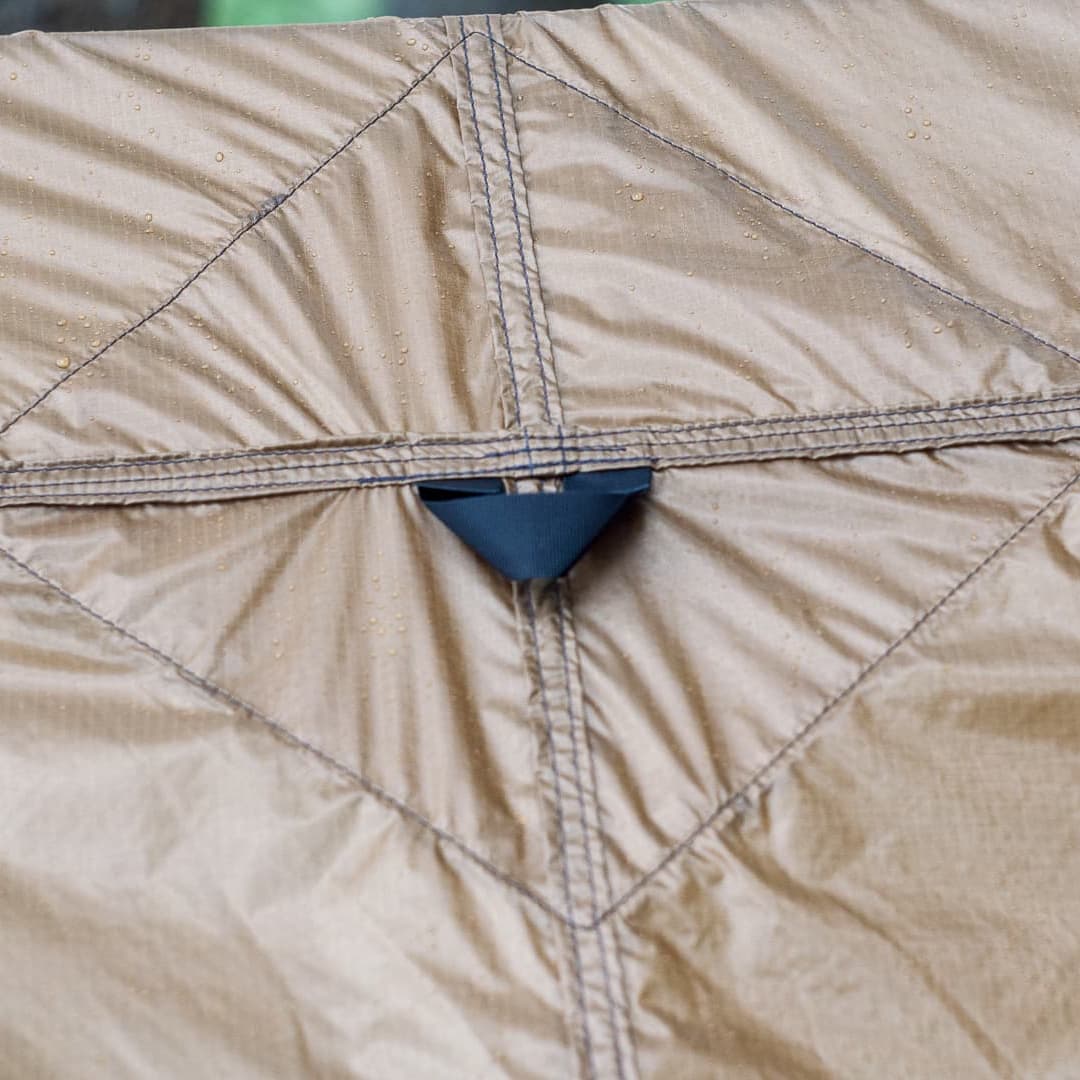 Let's move on to packing it in my backpack, the CCS Tundra Tarp once packed in its bag can be compressed to fit in the palm of your hand, unbelievable for a 10 x 10 size tarp. It takes no space in my backpack.
Ready for my camping adventure.
During my camping trip I set the CCS Tundra Tarp over my hammock in a semi "A" frame configuration.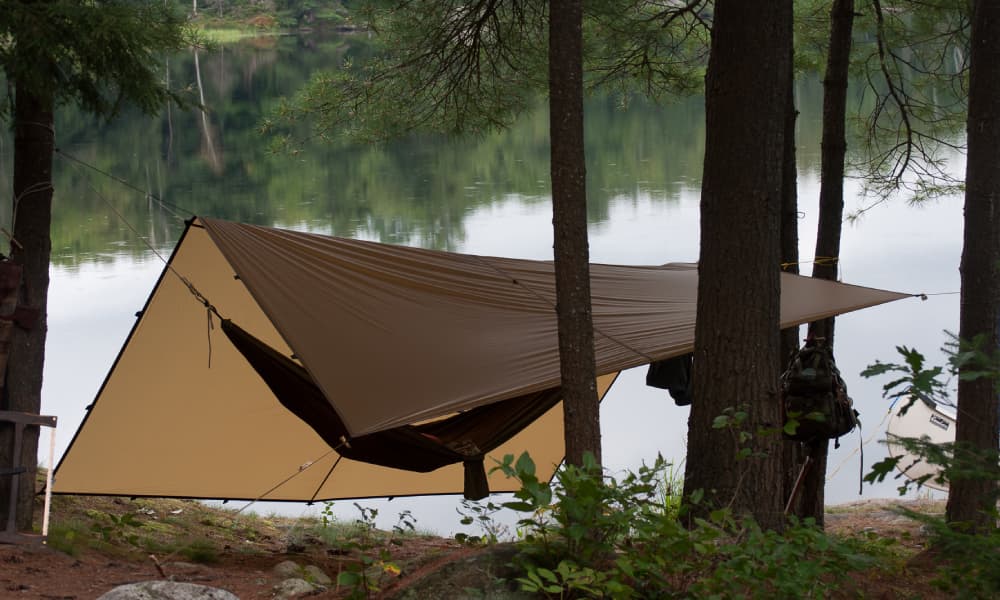 This configuration is great for those warmer days as it gives shade and allows for great air flow, it can be set up under 6 minutes with minimum effort. This set up can quickly be changed to a full "A frame" for windier days. Being able to quickly make changes is important as weather can change quickly and having the flexibility to modify the set up to the weather conditions is a great asset.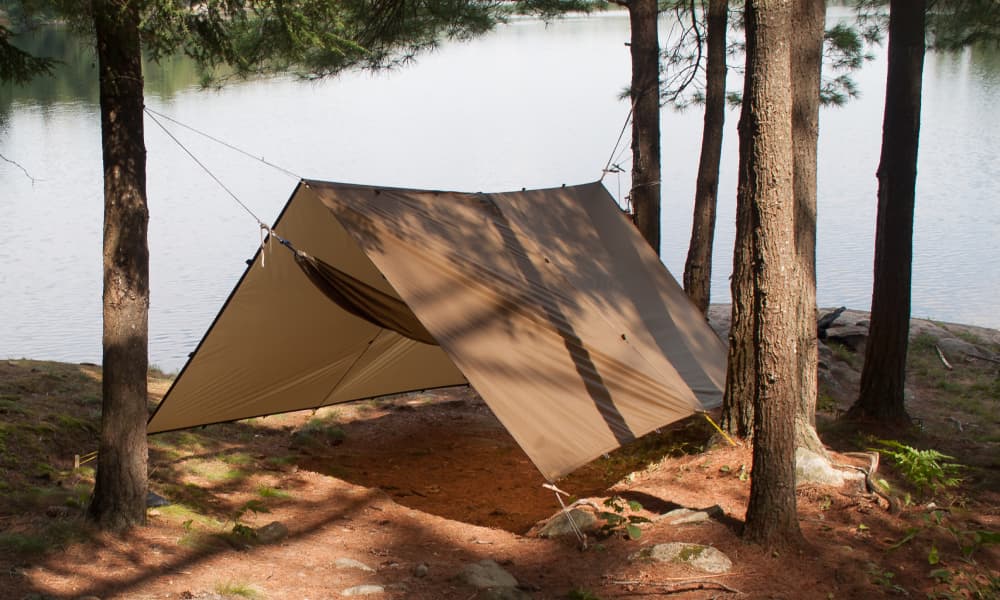 If more privacy is required, the ends can be closed up with a couple of toggles on the many attachment loops.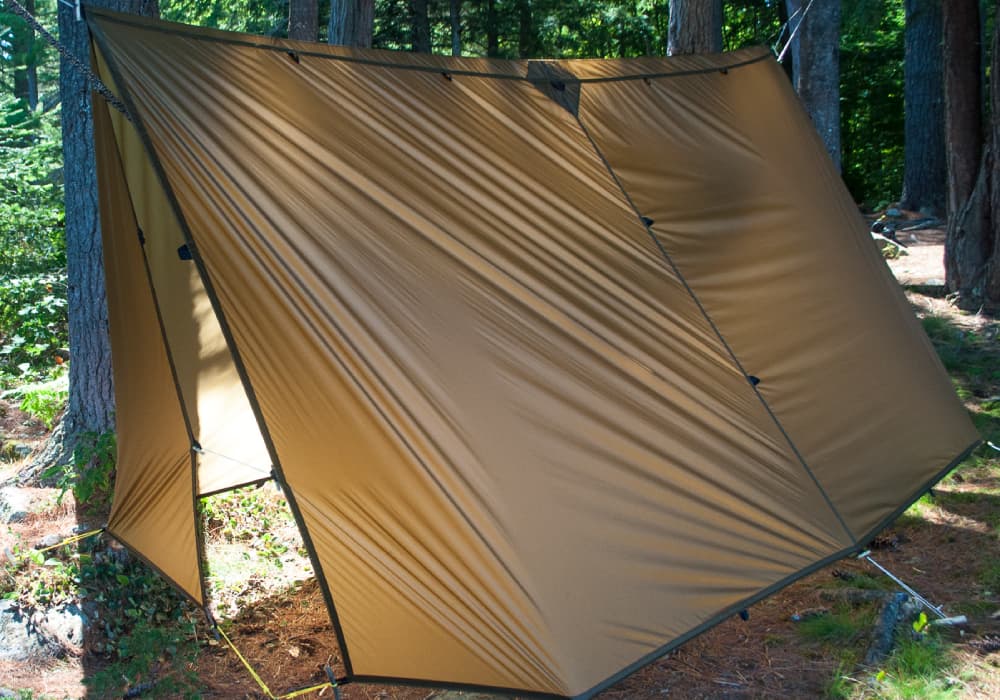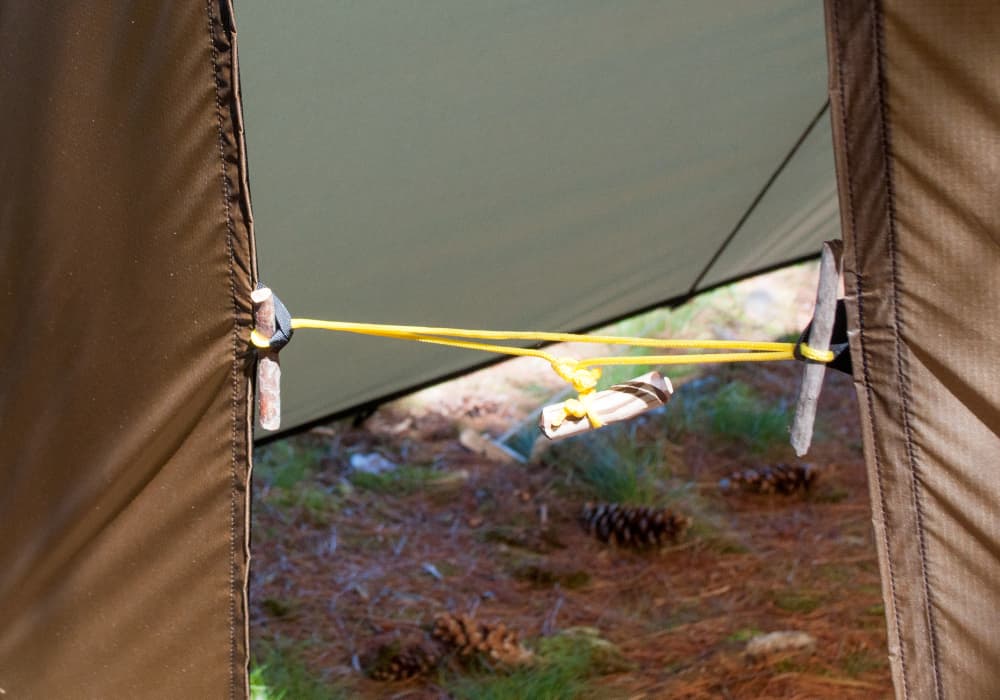 I use as little knots as possible during my set up as I prefer to use toggles to secure my CCS Tundra Tarp both to the ridge line and to the ground pegs using guylines and toggles.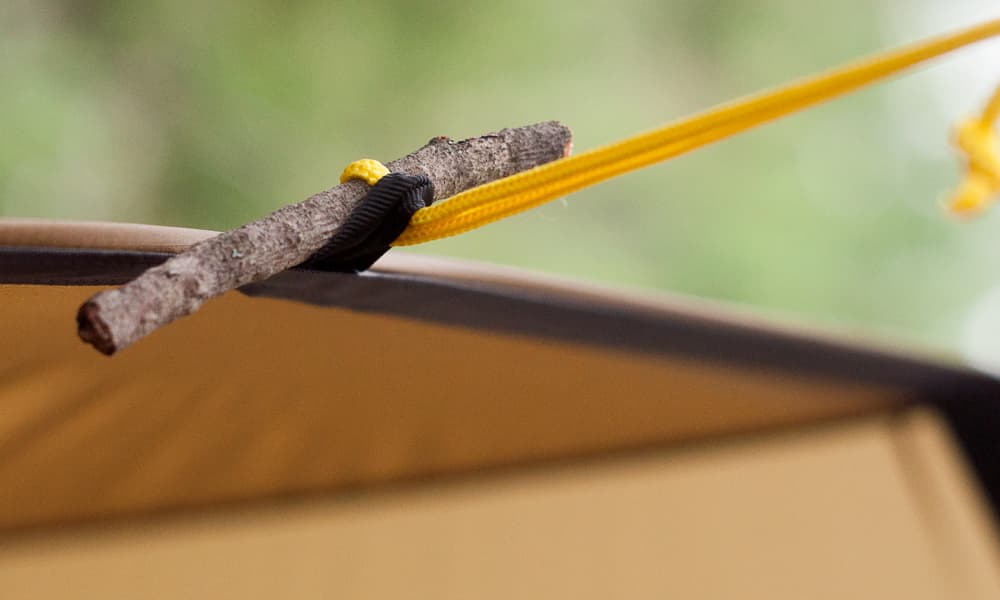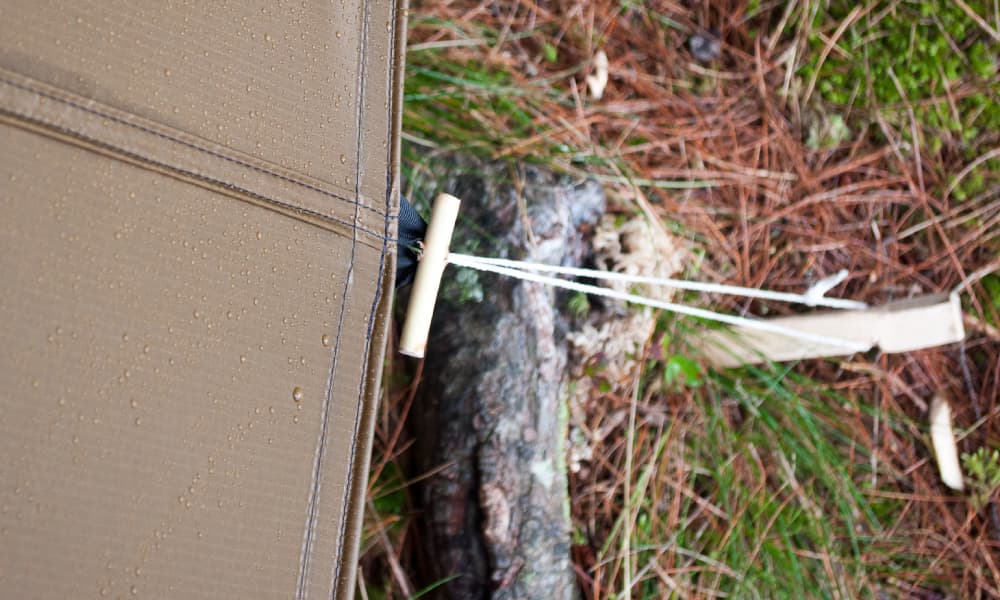 Keeping things simple means changes can be made on the fly as well as fast to take down. Having flexible shelter options makes sense and provides a great camping experience, less time setting up means more time to enjoy the great outdoors.
We had some rain during one night and part of a day on our trip and the CCS Tarp held up to the rain and wind, it performed as expected. The rain basically beaded on the surface and rolled away. The CCS Tarp kept me dry and protected.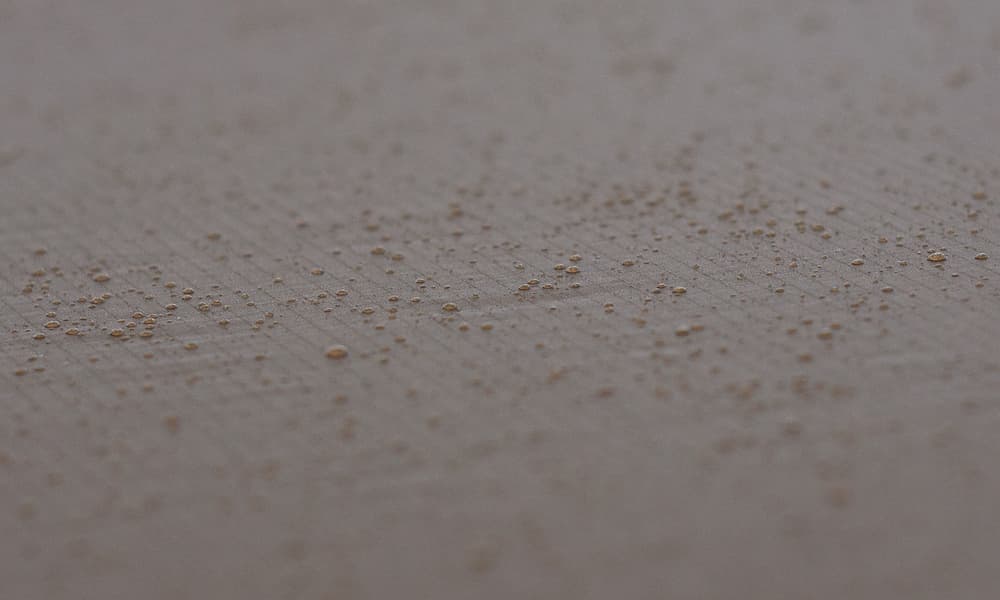 The CCS Tundra Tarp is a piece of gear that I intend to take on many future camping trips as it is now part of my main kit.
My romantic experience with the great outdoors.
Paddling through a foggy lake where the only sound is the cry of the Loon, is truly a mystical experience regardless of how many times I've experienced it. The Loons cry is a reward for my efforts and I am thankful and blessed to have heard it in such a beautiful wild location.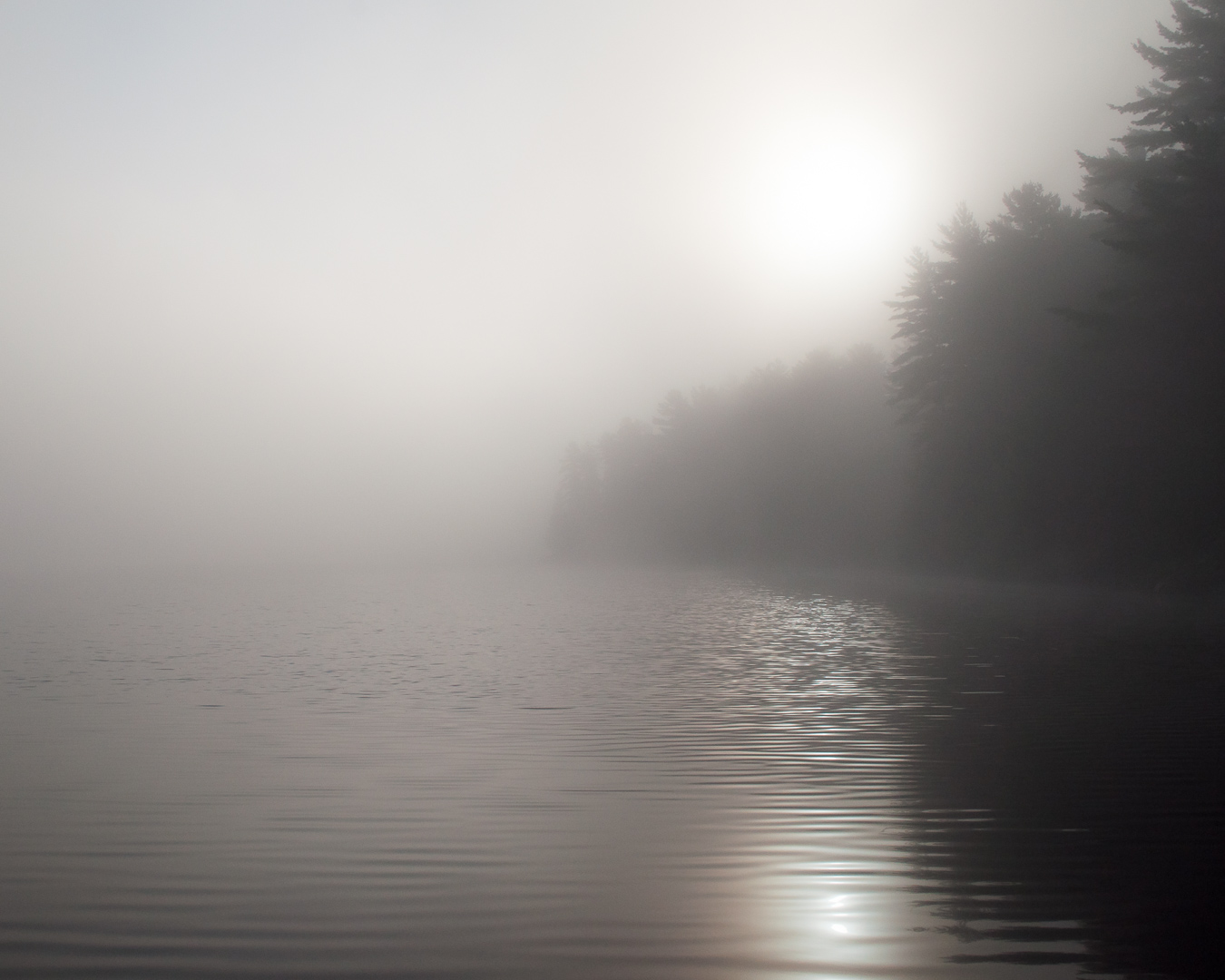 It's as a dream where things are both visible and invisible; they reveal themselves as I paddle silently. I listen to the sounds of birds as they wake to a new day. The foggy mist is like reading a book anxiously wanting to get to the next page.
This world is simple it only gets complicated and unsettling if one does not understand its rules.
As the fog and mist burns away with the warm rays of the rising sun it slowly reveals the outline of the lake shores and a majestic island begins to get in focus.
It's these moments that make it all worth getting up before the sun rises.
It's important for us humans to not forget that we are part of nature and we belong to it, this may all sound like a cliché, but it's a fundamental truth. The natural world is to me a source of healing for both my mind & body.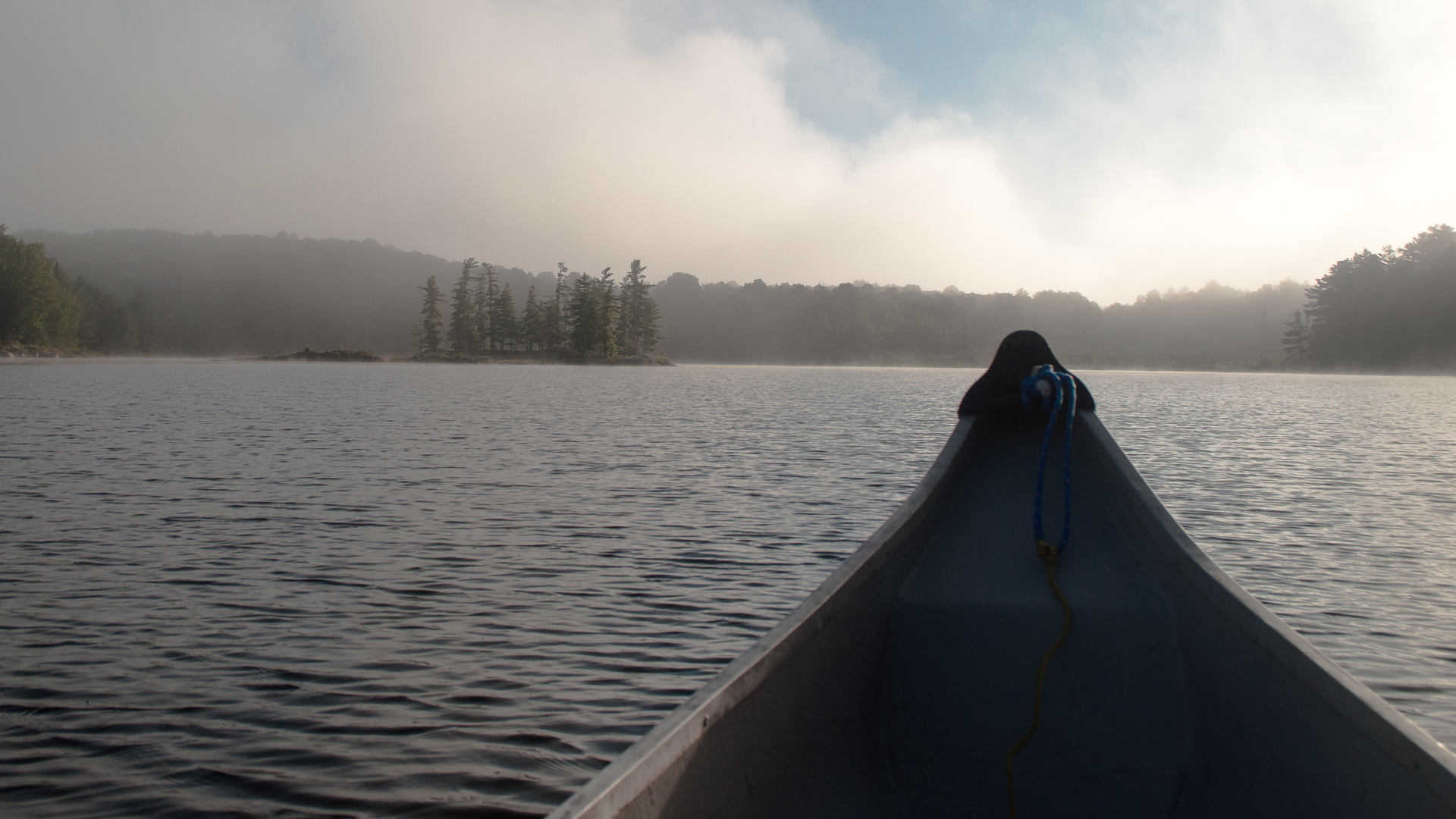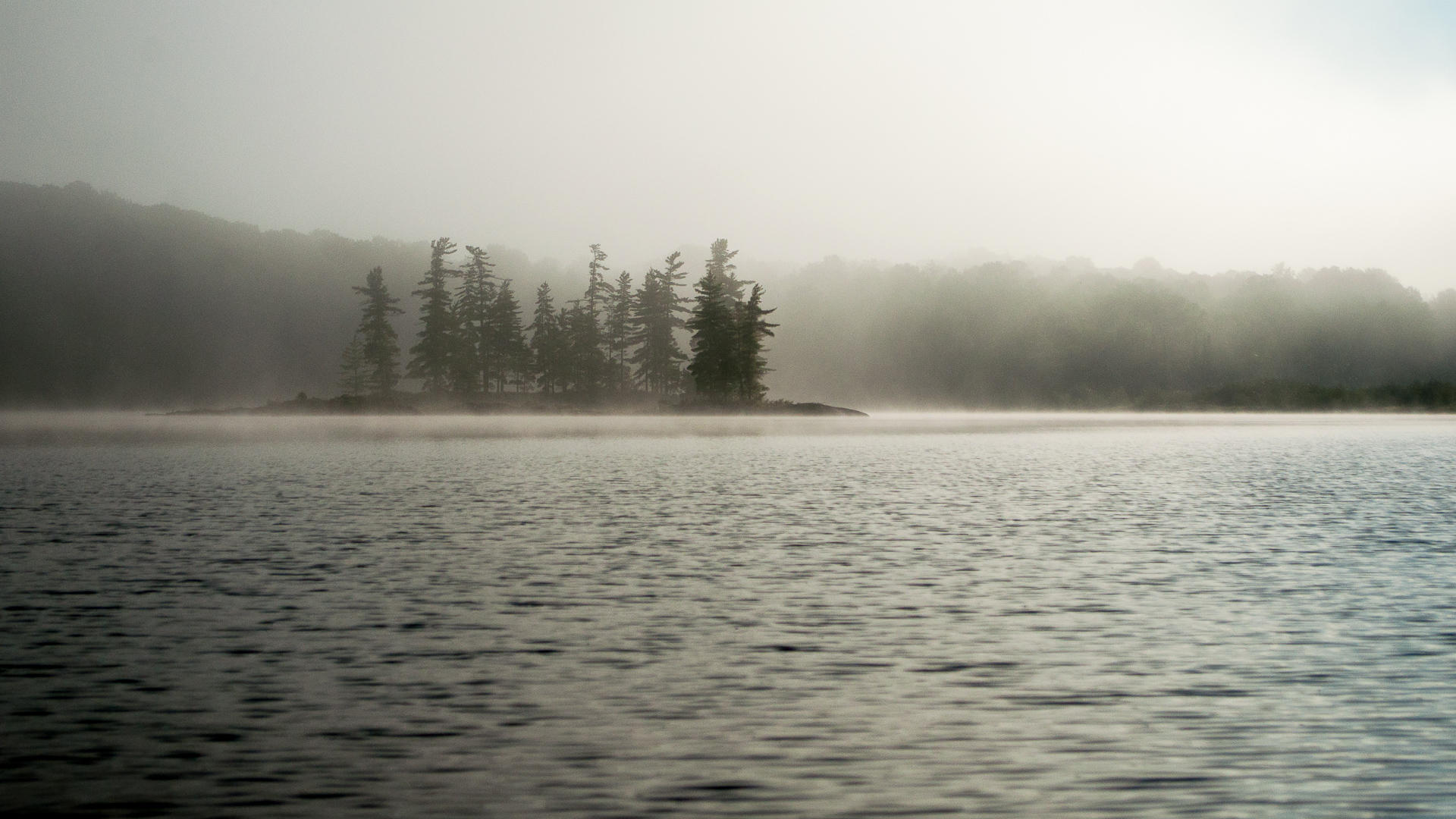 It's time to head back to camp and light a fire and get a fresh cup of java brewing before getting back out to explore the lake.
Happy camping my friends.
Jack Nobre
Shop The Gear
Jack Nobre
Jack is an outdoors enthusiast that has been camping and exploring Ontario's great outdoors for 30 years. Has camped in many of Ontario's provincial parks as well as exploring the backroads of our province crownland camping. He enjoys family camping trips as well as solo camping as he tries to access new backcountry camping grounds. Jack Is also an enthusiast photographer that enjoys photographing Canadas awesome landscapes. Camping and bushcraft are his passion, on his down time he is always planning the next outdoors adventure.