Orders over $50 Ship Free *
We no longer offer Helle Trofe Knife and have redirected you to the product we now carry in its place.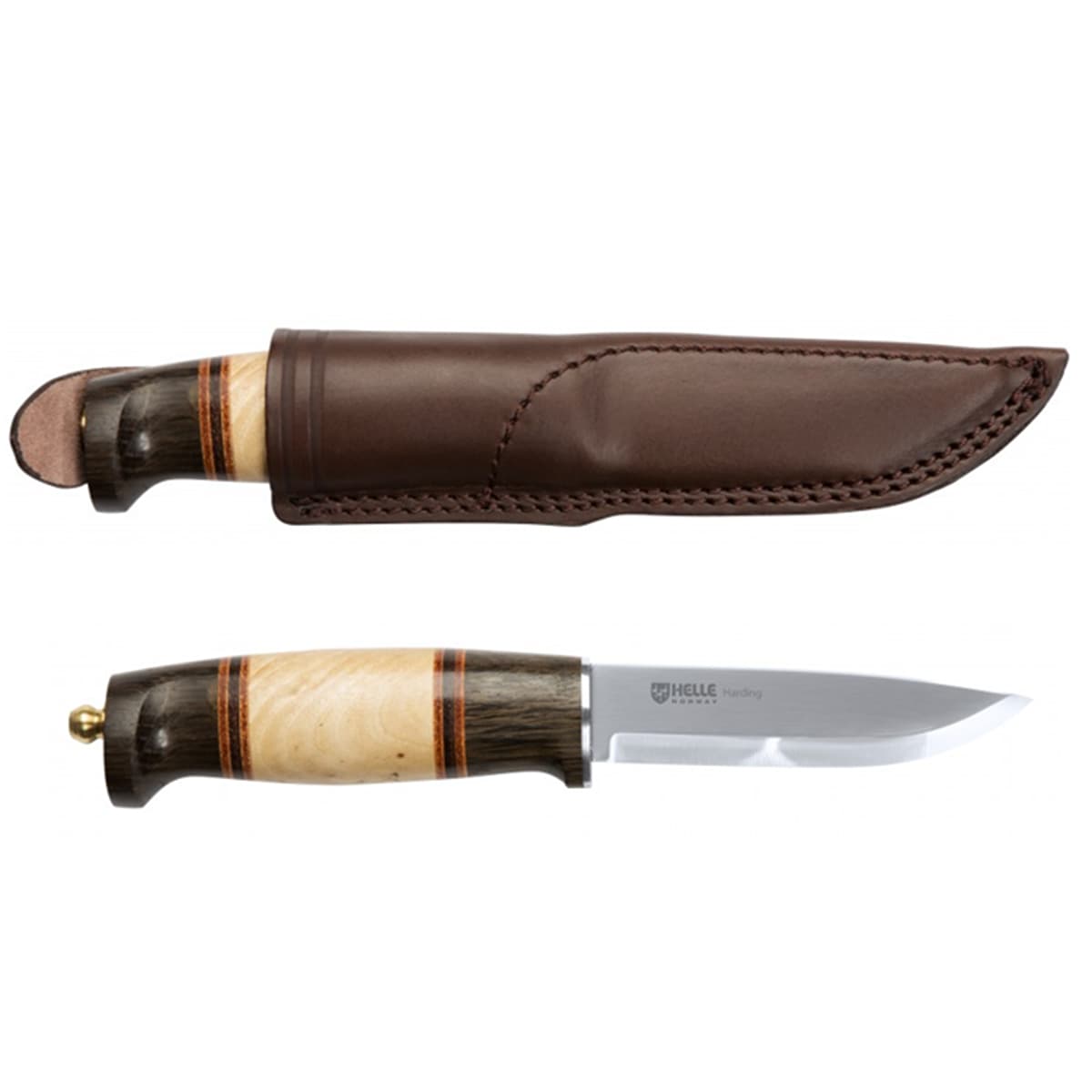 Helle Harding Bushcraft Knife
What Makes Helle Knives So Great? They are made of triple laminate stainless steel. The center portion tests out to be 58-59 on the Rockwell scale, and the outside steel is 18/8 stainless steel specially developed by Helle and a Norwegian steel mill. This makes for a blade that is very sharp without being brittle, and with it's drop point blade, it's perfectly suited to skinning or carving. The curly birch/walnut/leather handle sits well and feels comfortable in the hand, and with the addition of the stud on the pommel, you can be sure it won't slip from it's sheath.

Trusted Equipment

Fast, Free Shipping

5-Star Service
What Makes Helle Knives So Great? They are made of triple laminate stainless steel. The center portion tests out to be 58-59 on the Rockwell scale, and the outside steel is 18/8 stainless steel specially developed by Helle and a Norwegian steel mill. This makes for a blade that is very sharp without being brittle, and with it's drop point blade, it's perfectly suited to skinning or carving. The curly birch/walnut/leather handle sits well and feels comfortable in the hand, and with the addition of the stud on the pommel, you can be sure it won't slip from it's sheath.

Designed by Erling Opstad in 1986 the Harding is Helle's classic knife. The knife boasts a 100mm triple layered laminated stainless steel blade along with a 110mm walnut, leather and Masurian birch handle. The harding knife is complemented by a dark brown, full grain leather sheath.

Blade Length: 10 cm
Overall Length: 21 cm
Handle: Curly Birch/Walnut/Leather
Blade: Triple Laminated Stainless Steel Blade
Includes Genuine Leather Sheath

Specifications
SKU
200099
Brand
Helle