Orders over $50 Ship Free *
A heated shelter system can keep you warm when heat and hydro are out.
About Survival Tent / Shelter
When heat and hydro are gone, depending on the time of year, things can get pretty cold pretty quick. Having a shelter system that can be heated provides a backup, and warming station should one be needed.
Our Survival Tent / Shelter
We stock only the best in Survival Tent / Shelter so you can rest assured knowing you're COEC Equipped.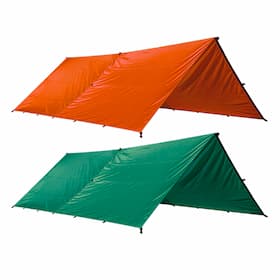 1.9oz Silnylon Tundra Tarp w Quad Loop
The CCS 1.9oz Silnylon Tundra Tarp is constructed from 1.9oz silicon coated nylon; making them light weight and strong, and is designed to give you maximum flexibility for set-up to match any campsite you may find yourself in. Made in the USA.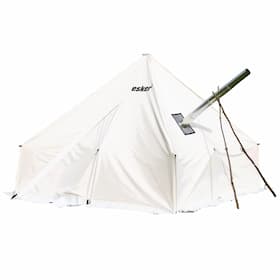 Esker Classic 2 Winter Camping Hot Tent - 10x10
New for 2020, The Esker Classic 2 - 10x10 Winter Camping Tent canvas hot tent features the same cotton construction, and dimensions as the original Esker Classic 10x10, but moves the stove pipe ring to the right side wall, so that when paired with a stove with an elbow, reduces the chances of getting creosote or embers on the tent fabric.
Kni-Co Alaskan Jr for Esker Classic 2 Tents Stove
A perfect pairing to the Esker Classic 2 tent, the Kni-Co Alaskan Jr for Esker Classic 2 Tents portable wood stove is a 46cm (18") American made, 22 gauge cold rolled steel portable wood stove with a controllable damper and straight pipe sleeve section, 5 additional sections of nesting galvanized 13.7cm (5" to 4") stove pipe, and a 5" elbow for directing the pipe stack at an angle out the tent side wall. The Alaskan Jr is compact and portable, yet provides plenty of heating capacity for mid-sized canvas winter and prospector tents.